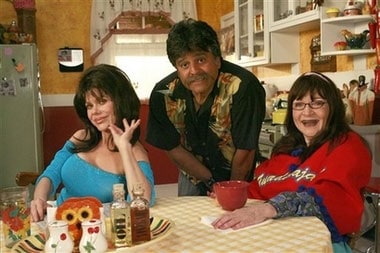 The 5th Annual TV Land Awards are set to air on April 22nd, and TV legends Erik Estrada, Charo, and Betty White recently came together to spoof the hit show Ugly Betty for the awards.
Their version, however, is called Ugly Betty White.
You know, if they wanted to run this series alongside the original, I think I'd happily tune in for both.