Joe Klein: "A much bigger story is unfolding: the epic collapse of the Bush Administration. The three big Bush stories of 2007–the decision to "surge" in Iraq, the scandalous treatment of wounded veterans at the Walter Reed Army Medical Center and the firing of eight U.S. Attorneys for tawdry political reasons–precisely illuminate the three qualities that make this Administration one of the worst in American history: arrogance (the surge), incompetence (Walter Reed) and cynicism (the U.S. Attorneys)…." (via americablog)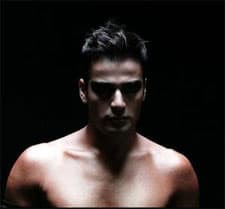 Openly gay Persian singer Firouz works out his struggle in "Warchild" and Arjan's got a free download. Firouz: "My story isn't an exception and not only about teenagers in some parts of the world where they die in senseless wars or lose their homes and family. Everybody has their own personal fights. The hardest battle is the one inside of yourself and in your own life…My songs describe moments and express feelings to help people find beauty in even the hardest situations."

Has Lance Bass got a new companion?

New York Governor Eliot Spitzer's first budget allocates more money than ever before to gay groups: "It includes a record-setting $8 million for the LGBT Health and Human Services Network of 52 gay support organizations statewide, substantial increases for HIV/AIDS funding, and $375,000 for LGBT domestic violence programming."

Everybody's wearing a bikini these days.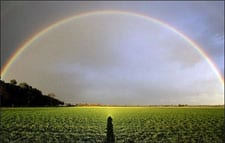 RESEARCHERS: Climate change is not a future event. It is here now. "'Five years ago, we said we could detect a regional impact of climate change,' he continued. 'Now, we have reviewed 29,000 data sets, and 90% of them show that changes happening worldwide are due to climate change.' These changes include early flowering seasons, changes in agricultural productivity and changes in insect migrations, but also the intensity of heat waves and storms. Huq says it is impossible to say with certainty that climate change is the cause of any single hurricane, heat wave, flood or drought. 'But, taken together, the increase in frequency and intensity of such events during the last decade of the 20th century provides strong evidence that climate change is already occurring and is no longer a problem of the future.'"

Designer John Galliano's "right hand man" at Dior, Steven Robinson, found dead in his Paris apartment, presumably of a heart attack. He was just 38.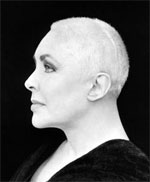 Museum of Fine Arts Boston receives $2.5 million and 189 works from the estate of the late Herb Ritts.

The Army has suspended Sgt. Marcia Ramode, the recruiter who fired off a series of racist and homophobic emails to a potential recruit who had revealed to her that he was gay: "Douglas Smith, a spokesman for the U.S. Army Recruitment Command at Ft. Knox, Ky., said Ramode has been suspended from recruiting duties until the investigation is complete. Although he couldn't comment on Ramode's actions because of the investigation, Smith said recruiters are expected to behave professionally and that there is a protocol for handling situations when applicants reveal that they are gay. 'If an applicant makes a statement that he or she is homosexual, the recruiter must inform the applicant in a professional manner that they are not eligible for enlistment,' Smith said in a statement."