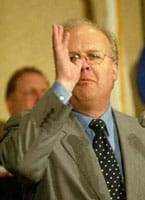 Republicans are hiding behind technology to avoid disclosing sensitive documents related to an investigation by Democrats into Karl Rove's involvement in the firing of 8 Attorneys General. The emails, which are official documents and by law should have been saved, are claimed to have been deleted by accident. Now experts are stepping up to suggest that, even if they were deleted, they may still be retrievable.
The U.S. Military announced plans to push the Internet into Space by placing Internet routers in Earth's orbit. Iris, the Internet Router Protocol In Space, could push the Internet to the next level. It will first be used to aid military communications on the ground, allowing soldiers to communicate in even the most remote parts of the planet. Said one of the contractors who will launch the project: "Iris is to the future of satellite-based communications what Arpanet was to the creation of the Internet in the 1960s."
Amazingly, and once again, 34 Senators and the President refused to pass a bill that would allow for federal funding of stem-cell research, limiting the United States' ability to keep up with the global pursuit of cures for our most debilitating diseases.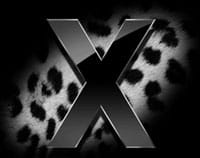 Microsoft gets a lot of flak for always copying Apple's innovations. This time, Apple gets all Microsoftian by pushing back the release of Leopard, its highly-anticipated operating system update. Originally planned for June, Apple announced that Leopard will need until October to work out the bugs. The excuse? iPhone: "iPhone contains the most sophisticated software ever shipped on a mobile device, and finishing it on time has not come without a price — we had to borrow some key software engineering and QA resources from our Mac OSX team, and as a result we will not be able to release Leopard at our Worldwide Developers Conference" in early June as planned."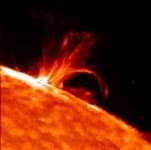 After recent warnings that a December solar flare disrupted many GPS-based communications on earth, a massive solar flare occurring right now suggests our vulnerability to future disruptions and even exposure to solar radiation. According to the website The Post Chronicle "Scientists at the Shternberg Astronomy Institute of the Moscow State University have reported record-high emissions of electromagnetic energy on the Sun, the biggest since the 1970s. Over the past few days, the volume of sun radiation, or X9, has exceeded the normal level 1,000-fold."
As reported last week, EMI will allow its song catalog to be sold online without DRM. This wasn't exclusive to Apple, however, and Microsoft announced that they too will begin selling DRM-free downloads for the Zune. Microsoft, however, implied that they may be including more than just EMI, stating that they've been talking with music labels "for some time" about the possibility of DRM-free downloads. Said MS spokesperson Katy Asher, "Consumers have made it clear that unprotected music is something they
want. We plan on offering it to them as soon as our label
partners are comfortable with it."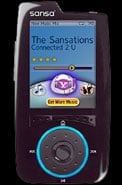 Sandisk's 4GB Flash MP3 player has been updated with an impressive new feature: it connects wirelessly to Yahoo Music and allows users to play songs from Yahoo's catalog of 2 Million through the player without having to download them (requires a $12/month account). The player also can show photo slide shows from a Flickr account, and has a speaker to play songs out loud.
1-800-GOOG-411: Google now offers toll-free directory assistance by phone, which is great for people with cell phones who get charged $1.50 every time they dial 411. Google's service is completely free of charge, and they'll connect you to the number you want or text it to your phone.
Google usually stays on our good side, but they messed up this week when they blatantly ripped off a competitor's translation technology in China. The developers of Sohu.com created an input that allowed users to type the Roman character equivalent of Chinese characters, and then noticed that a Google feature seemed suspiciously similar. Fortunately they had some clever features built into the code: the auto-fill dictionary included the original engineer's names, and incorrectly entered text returned the name of a popular Chinese celebrity. Google acknowledged and apologized for the theft, and Sohu has not yet said if it would take further action.


TowleTech turns 1 year old! This is our 52nd TowleTech post — the weekly tech roundup of Towleroad debuted March 31st, 2006. Since then we've done our darndest to keep up with the fast-moving world of technology news. We've seen the launch of Microsoft Zune and the iPhone. We've watched Live.com, Google, and Yahoo battle it out in the browser world. We've followed the tense release of high-definition DVDs. We've covered slimmer cell phones, everything Apple, Net Neutrality, Wii, the Mars rover, blogging, vlogging, and social networking. The solar system lost Pluto and Google bought YouTube. Wikipedia lost no momentum, nor did disturbing signs of Global Warming. Vista fell flat and the Presidential race launched online. We hope we've kept you up-to-date and entertained with this queer world of technology! Thanks for reading!
TowleTech is written by TR correspondent Daniel Williford.