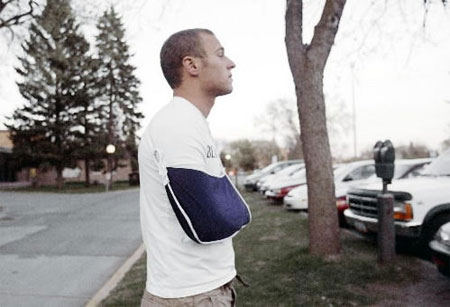 Paul Marquardt, a senior at Minnesota State University Moorhead, says he was assaulted by four men last Thursday evening in a homophobic attack that left him severely injured and out cold.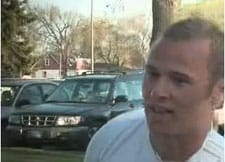 According to The Forum, "Marquardt suffered a separated shoulder, bruised ribs, a fractured wrist and was knocked unconscious for a few minutes. He may also have to have his spleen removed, he said. He said he did not realize what had happened until he was sitting in class Friday and his memory came back. 'Like a ton of bricks, it was all of a sudden just like, 'Oh my god, I remember everything," he said. Marquardt said while he is traumatized by what happened to him because of his sexual orientation, he is more upset that he was unconscious for about three minutes and no one noticed. 'This could have happened to anybody,' he said."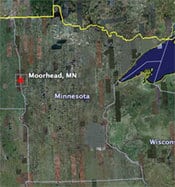 Police reportedly have no suspects and Marquardt cannot recall what the men look like.
According to Minnesota blog Eleventh Avenue South, Marquardt was told by his doctor that "[if he had] been smaller and less well built, the assault could have been fatal." Marquardt also told WDAY news, "Me being gay and it being a hate crime is also awful, but it could have happened to a girl or another guy or a couple. It could have happened to anyone."
Moorhead is located near the border of Minnesota and North Dakota. According to LGBT group the Ten Percent Society of MSUM and North Dakota State University, it's the first anti-gay assault in the area in recent memory. Police are investigating the incident as a hate crime.
We wish Paul well in his recovery.
Assault Shocks Fargo-Moorhead LGBT Community [eleventh avenue south]
Possible hate crime incites students [the forum]