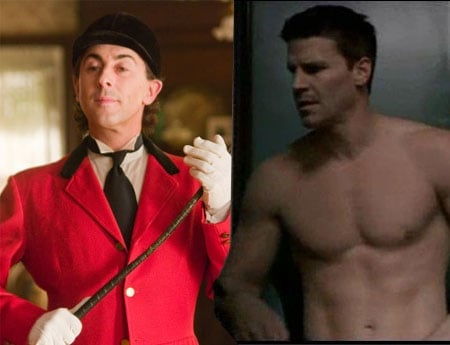 A screening of Alan Cumming's new film A Suffering Man's Charity at NYC's Core Club last night incited a few extreme reactions, Page Six reports:
"Some scenes in the dark comedy – about a 'failed composer turned music teacher with a weakness for impoverished young men' – were too much for the crowd. During a gruesome torture scene involving a scantily clad David Boreanaz and a whip, several people left and a woman fainted. Cumming – who adapted, directed, produced and stars in the movie – was unfazed and partied with Paper magazine execs afterward."
Here's a clip for you. No whips are involved in this one.
You may have missed…
Alan Cumming Weds Partner Grant Shaffer in Civil Partnership [tr]
David Boreanaz Shows Off His Bones [tr]