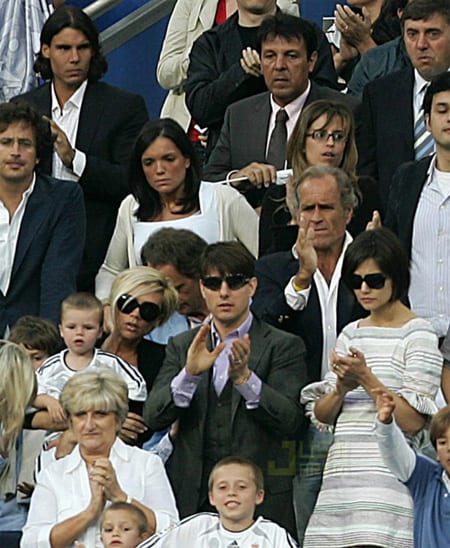 Bizarro shot of the weekend:
Wearing oversized dark sunglasses at night, Tom Cruise and Katie Holmes joined the Beckham family to watch David Beckham and Real Madrid triumph over Mallorca in the last Spanish league football match of the season.
The world's #2 tennis player, Rafael Nadal (upper left), kept a safe distance.
If David is wise, he will too.