Scooter Libby gets 30 months in prison in C.I.A. leak case. Will Bush pardon him?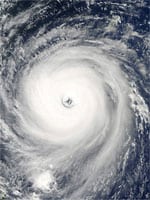 Tropical Cyclone Gonu is expected to be the strongest storm ever recorded in the Arabian Peninsula: "The storm is currently packing winds of 160MPH with gusts to 195 mph. That is stronger than Katrina which devastated the US gulf coast 2 years ago. U.S. ships in the Persian Gulf are taking precautions to avoid Gonu. The government in neighboring Saudi Arabia said the country and oil markets would not be seriously affected by the storm. But some oil analysts said the storm could have a damaging effect on the oil market."

Grandson of Italian artist Mario Sironi (1885-1961) withdraws gift to city of Milan because Mayor Letizia Moratti has objected to a gay and lesbian film festival being held there. Sironi: "Italy is taking steps backward while other parts of Europe are advancing. Italy is antiquated with its moralism. I'm not stubborn. If she goes back on her decision, I don't see why I can't change my mind."

Louisiana Congressman William Jefferson was indicted yesterday for solicitation, racketeering, money laundering, wire fraud, conspiracy, and violation of the Foreign Corrupt Practices Act. Lane Hudson on why he needs to go.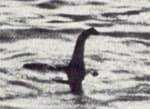 It's on: Million-pound bounty offered for evidence of existence of Loch Ness Monster.

Democratic candidates target the "Religious Left": "Sen. Clinton said her faith had pulled her through the fallout surrounding her husband's infidelity while he was president; Sen. Obama evoked Biblical passages to care for the needy; former Sen. Edwards talked about his passion to help the poor. All targeted the so-called "Religious Left" — faith-based organizations that believe society and the state have moral obligations to assist the poor and protect the environment. 'This is the cause of my life,' Edwards said on the issue of fighting poverty. He also said that he prayed every day, he sinned every day, and was personally opposed to gay marriage — but would not allow his individual convictions on the topic to guide public policy."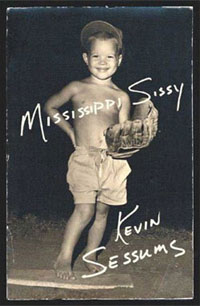 Congrats to our friend Kevin Sessums, who has just been nominated for a Quill Award for the audiobook reading of his novel Mississippi Sissy. If you were lucky enough to hear him read on his recent tour, you know why. Read my interview with him here.

Bush lectures Putin about "derailing" Democracy. He should know a thing or two about that.

Paris heads to prison, a wrap-up.

Flushed Away: 850,000 cell phones are lost to toilets in the UK each year. "Second to the death by watery grave, 810,000 handsets end up amongst the peanuts and broken hearts at a local pub, 315,000 stay behind for an extra long cab ride, 225,000 keep riding public transportation after their owners leave and 116,000 ended up in some dirty laundry." Can you hear me now?

The 50 top-earning American athletes.

Kathy Griffin's My Life on the D List returns tonight: "The previews for this season show both her parents drinking and laughing, but while they usually offer nothing but fun, their presence will carry some weight. That's because Kathy's dad John died earlier this year, and Kathy tells McClatchy-Tribune News Service that '[h]e passed away during production. The day after his memorial I had two shows in Las Vegas, and the reality crew came with me. It's a grueler. That's the thing with a reality show, whatever happens in your life, there's the camera.' Even more tragically, she says her 'mom's heart isn't in it. Together they were like a comedy team.'"