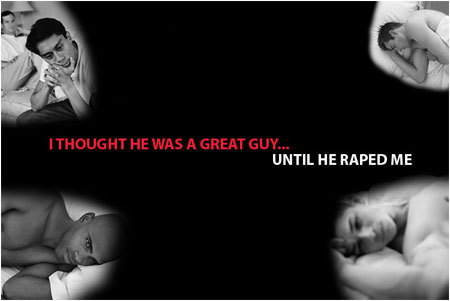 On the eve of Gay Pride weekend, the city of San Francisco has begun a public awareness campaign, based online at MenSurvivingRape.org, aimed at raising awareness of the issue of gay rape. They're posting billboards, like the one above, around the city.
It's an increasing, or increasingly reported, problem, the SF Chronicle says:
"Nine cases of gay sexual assault were reported in the city in 2006, but in the first half of 2007, that number is already up to 18. Officials said they believe more attacks are happening this year, but that increased awareness of the importance of reporting the crimes may also contribute to the higher number. The attacks are almost all happening in the Castro. Anti-crime volunteers began patrolling the neighborhood last fall wearing orange clothing and carrying whistles after two men reported being raped in the area."
The campaign is being spearheaded by San Francisco District Attorney Kamala Harris, Supervisor Bevan Dufty and Police Chief Heather Fong.