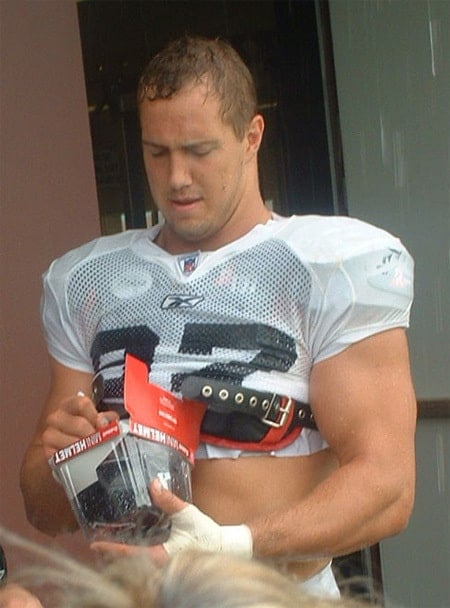 For those of you who enjoyed Tuesday's post on Chris Cooley, here's a follow-up. A few shots of Seattle Seahawks Defensive End Patrick Kerney at training camp. I'm not sure when these shots were taken, but honestly, I don't care.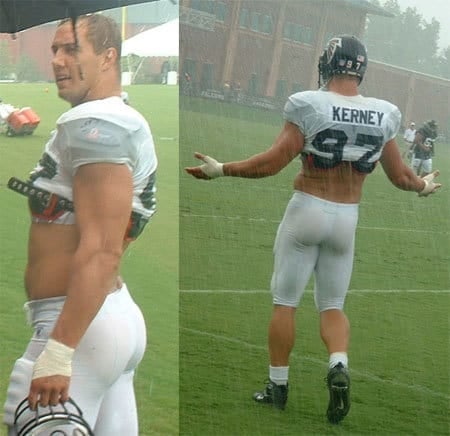 More after the jump…
Whomever took these shots sure knew which side of Kerney they preferred.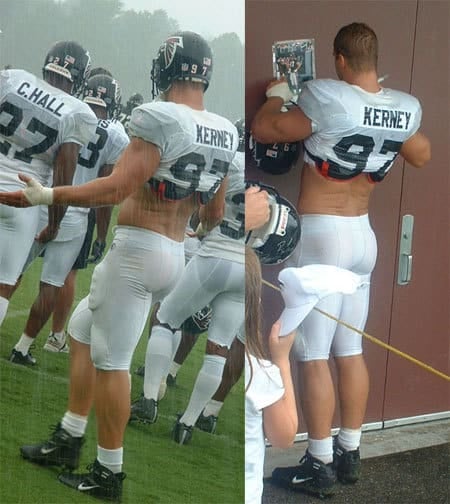 NOTE: As one of our resourceful commenters has noted, the shots are a few years old. I also forgot to note that we have featured Kerney before…
You may have missed…
Sportrait: Andy Roddick [tr]
Sportrait: English Rugby Chill Out [tr]
Sportrait: Yoann Gourcuff [tr]
Sportrait: Isaiah Stanback [tr]
Sportrait: Gennaro Gattuso [tr]