Hey, it's the summer solstice everybody!

In England, whether you're a Druid or not, there is a long tradition of making an annual pilgrimage to Stonehenge to see the sun rise on the year's longest day.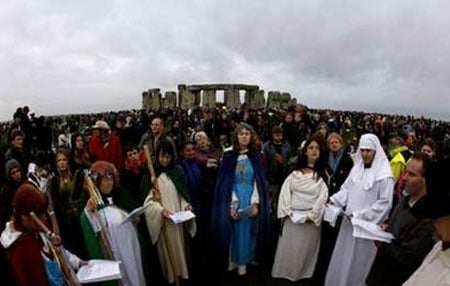 Unfortunately, the sunrise this year was obscured by clouds.
A similar story was playing out about 50 miles away at the site of this weekend's Glastonbury Festival. There was also a pilgrimage.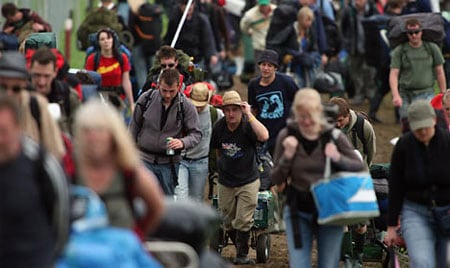 And there was also a Stonehenge, er, Pottyhenge.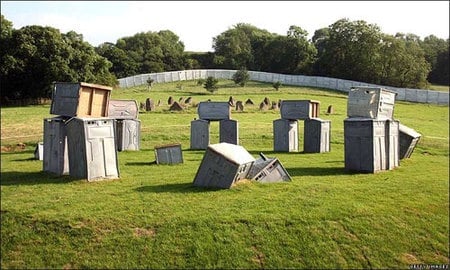 And in Glastonbury, for revellers who carted in cases of booze and party supplies in anticipation of a massive music fest, the sunrise appeared to be obscured by more than just the clouds.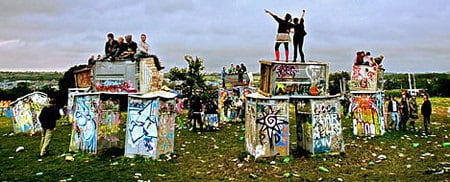 You may have missed…
Toilet-henge: Banksy Targets Upcoming Glastonbury Festival [tr]