This new wireless headset from Motorola is little bigger than a hearing aid. It fits completely in the ear, and has no extended mouthpiece — making it nearly invisible, especially behind hair. The tooth-cap version is still about 6 months away.
A hacker successfully accessed one of the Pentagon's unclassified email systems this week, forcing them to take 1,500 accounts offline.
Listen up: AT&T doesn't really want people to know it, but it now offers a $10/month DSL plan. That is the same or cheaper than any dial-up plan out there. Why are they doing it? Because they have to, as part of a compromise made with the FCC when it acquired BellSouth. It is not yet advertised, and the option is buried on the website.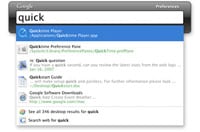 Vista will be changed in response to Google's complaint that Microsoft violated its 2002 antitrust agreement with its new operating system. The issue centered on desktop search, a new feature in Vista that competes with a downloadable program offered by Google and others. Google said that Vista slowed down alternative desktop search programs when users choose to instal them instead of using the one built in. The Justice Department and States agreed, and Microsoft agreed to make the changes that will come in Service Pack 1.
Wowza, Blockbuster has taken a stance in the High-Def DVD format wars, electing to only offer Sony's Blu-ray discs in its retail stores.
Citing a lack of titles available in the rival Toshiba's HD-DVD format
and customer preference, the rental chain's decision is significant in
the emerging market. "The consumers are sending us a message. I can't
ignore what I'm seeing," Matthew Smith, senior vice president of
merchandising at Blockbusters.
iPhone this, iPhone that. Are people really going to line up to buy one? Will we start to see them glued to the side of people's faces everywhere? Find out next week, when the damn thing finally goes on sale. It is only offered at AT&T and Apple retail stores, and AT&T claims that it has hired 2,000 temp workers to handle the launch. Go here to find out the best locations to line up to get your greasy little paws on the glossy little device.
According to a British poll, some of the top ten most despised words to come out of Internet culture are: folksonomy, blogosphere, blog, netiquette, blook, cookie, and wiki. The poll asked people what words made them "wince, shudder, or want to bang your head on the keyboard. Perhaps the term for this phenomenon should be "slangry."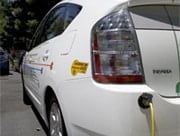 Google has added a fleet of customized Toyota Prius hybrid cars to its Mountain View campus to help promote aggressively efficient plug-in hybrids that get 100 mpg and can add electricity back into the power grid. Google will gather data on the cars as they are used by employees during the day in order to contribute to the development of hybrid technology. The company is looking to go "carbon neutral" in the near future, and has already added one of the largest solar panel systems in the country to fuel its headquarters.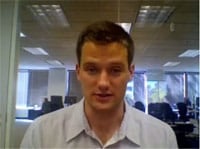 I've totally got a crush on cutie Steve Grove, the host of YouTube's Citizentube vlog: he's handsome, he has a cute smile, and he's all smart about politics and junk. CitizenTube just launched "Citizentube This Week," a weekly roundup of news and politics on YouTube, covering noteworthy politically-focused YouTube videos.
TowleTech is written by TR correspondent Daniel Williford.