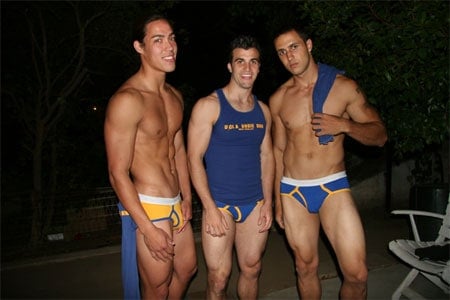 Last week, UCLA held its end-of-finals "Undie Run" wherein 5,000 wild and crazy students put on undies and make a mad dash through the campus.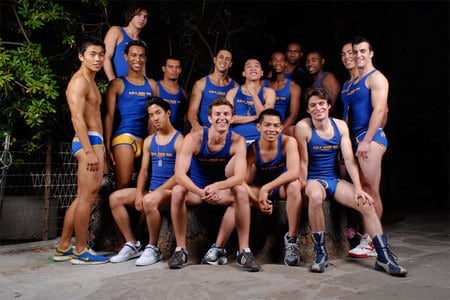 This time, fashion label Go Softwear put together a team of UCLA men to do their dash in custom-made undies in school colors.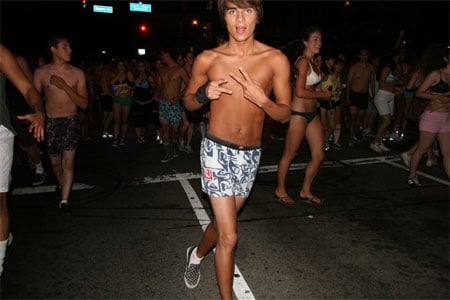 They were joined by a band, a gorilla, and at least one woman, after the jump…
Photographer Michael Davis sent us these shots of a few of the runners, as well as the Go Softwear team, which was put together by openly gay student Dave Valk, who recently made a well-publicized run for student body president. As you can see, student bodies continue to be a major focus.