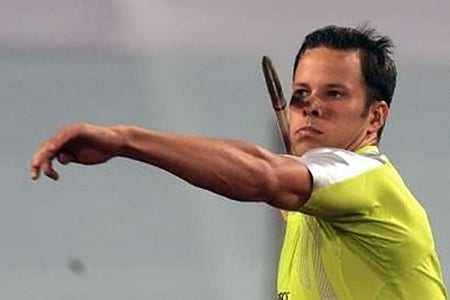 A javelin thrown by Finland's Tero Pitkamaki during practice at Rome's Golden League Games missed its intended target on Friday, spearing French long jumper Salim Sdiri in the back. Ouch.
Sridi collapsed and was rushed to the hospital. He was lucky, Reuters reports: " Despite the horrific images of the accident, Sdiri's wound was not as serious as first feared. The javelin pierced only three centimetres into his body. Doctors released him after inserting five stitches — three external and two internal — and ruling out possible complications."
Sdiri was released on Saturday but has since returned to the hospital after a blood clot developed at the site of the injury.
UPDATE: Injury more serious than previously thought.