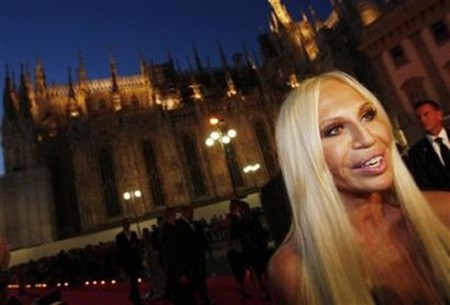 Donatella Versace appeared pleased following the debut of a two-part ballet entitled Thank you, Gianni, with love, meant to mark the 10th anniversary of fashion designer Gianni Versace's murder, which was yesterday.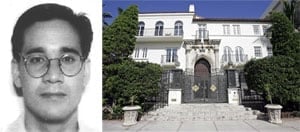 The ballet was written by French choreographer and friend of Versace Maurice Bejart, with whom the designer had collaborated during his lifetime.
Versace was slain by obsessed serial killer Andrew Cunanan on the steps of his Ocean Drive, Miami Beach mansion on July 15, 1997 as he arrived home from his morning walk.
The Miami Herald recalls the pandemonium and shock that ensued in the hours and days following:
"Miami Beach Detective Robert Hernandez, a public information officer at the time, was among the first to arrive at Versace's mansion. 'There was a patrol officer already there, but he had no idea who the victim was. When I saw him, I said: 'Do you know who that is? That's Versace! This is going to be big.' I called the lead PIO at the time, Al Boza, and told him: 'Get ready.' Indeed, reporters from newspapers, radio, television and the Internet quickly got wind of a sensational story. Within hours, the news got juicier. Versace's killer had been identified as Cunanan, a spree killer who only weeks before had been listed on the FBI's Ten Most Wanted List."
Cunanan committed suicide aboard a Miami houseboat eight days later after a massive manhunt uncovered his whereabouts.
Below, Bejart and Versace in May 1997, two months before his death.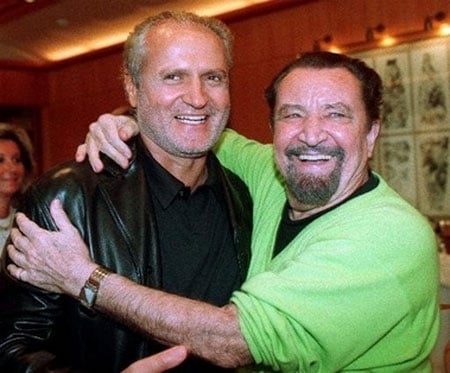 A look at Versace's murder 10 years on [miami herald]