WARNING: SPOILERS AHEAD
This year's Big Brother has already got me hooked. Last week a fresh crop of new talent debuted in this year's version of the summer reality show and while there are two out gay men (former boyfriends who now hate each other) positioned as rivals in the house, there's a hunky wild card that folks have their eye on, particularly those who have subscribed to the show's live 24-hour internet feed.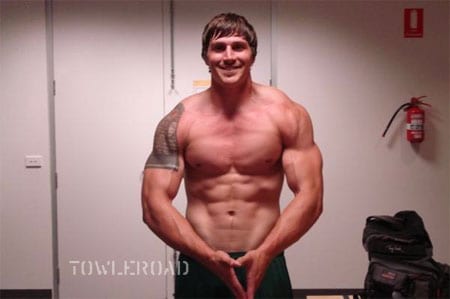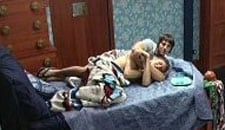 Nick Starcevic, a former college and pro football player, fitness model, and Abercrombie & Fitch store manager, has not only made the hot tub admission that he has performed oral sex on a guy, he's been caught on the cameras spooning Joe, one half of the gay former couple.
While contestants in the past have been known to work the gay angle to curry favor, the strategies here have gotten off to a fast and furious start.
Nick's oral sex admission…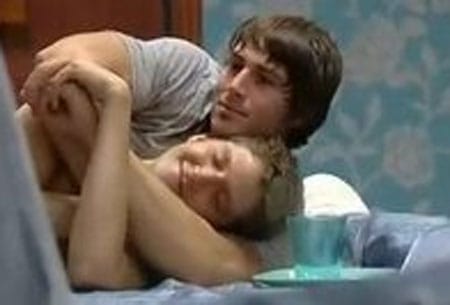 And Joe's little piece of heaven.
UPDATE: There are now whispers around the blogosphere that Nick may have appeared in an adult film from Next Door Male, or at least has a double. WARNING: Very NSFW shots here.