First Family: The Advocate examines how The Simpsons took the fear out of queer: Homer's gay panic made us hip for TV. Now he hits the big screen. D'oh!

Activist Murdered: A badly decomposing body found in a Seattle home has been identified as longtime gay activist and former radio talk-show host Mike Webb. Webb was last seen April 13. Police said that several computers and other personal effects were missing, but have few clues in the case. In 10 years at Seattle talk-radio station KIRO the left-wing Webb had made a number of enemies — he had a concealed-weapons permit because of several death threats from angry listeners — but he had not worked at the station since 2005 when he was fired after being convicted of filing a false insurance claim.

Pride Arrests: Four people from a Georgia evangelical group were arrested Saturday at gay pride celebrations in St. Petersburg after they violated a city order restricting demonstrators to a "free speech" zone a block from the festival. Most members of the evangelical group, from Georgia, obeyed the city order limiting where they could protest. Some held signs reading "Sodomy, It's To Die For" and "Adam & Eve, NOT Adam & Steve" while others used a bullhorn to denounce gays. People attending the festival largely ignored the demonstration, with some waving and others blowing kisses at them.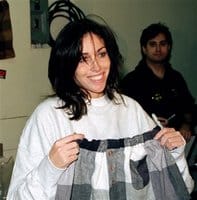 Dirty Laundry: Onetime Hollywood madam Heidi Fleiss is bringing new meaning to the term fluff and fold: she's opened a 24-hour coin-op laundromat in Nevada.

Blame Sam Champion: A senior Church of England bishop says floods that have caused widespread damage in the UK are the result of God's wrath on a permissive society that endorses gay rights. "We are in serious moral trouble because every type of lifestyle is now regarded as legitimate," the Rt Rev Graham Dow, Bishop of Carlisle, told the Sunday Telegraph.

Speaking of Floods: The government's repairs to New Orleans' hurricane-damaged levees may put the French Quarter in greater danger than it was before Hurricane Katrina, a weakness planners said couldn't be helped, at least for now. Experts say the stronger levees and flood walls could funnel storm water into the cul-de-sac of the Industrial Canal, only 2 miles from Bourbon Street, and overwhelm the waterway's 12-foot-high concrete flood walls that shield some of the city's most cherished neighborhoods.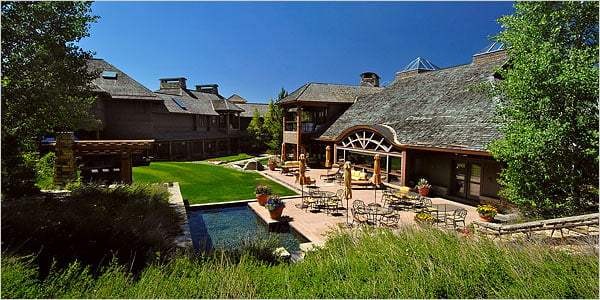 If You Have To Ask … Not just anyone gets to see this real estate company's $135 million listing in Aspen.

Cleaning Lady: Hillary Rodham Clinton thinks the White House needs a "clean sweep."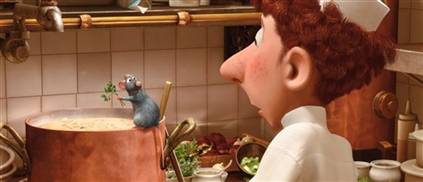 Box Office: I don't know how I feel about a rat preparing food.