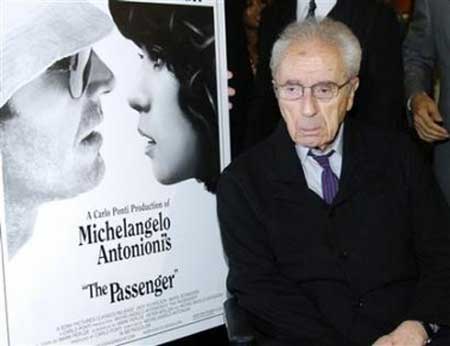 Not 24 hours after the death of Ingmar Bergman, Michelangelo Antonioni has died in Rome at the age of 94.
From the Guardian: "Alongside his near contemporary Federico Fellini, Antonioni signalled a break with the 'neorealist' style that flourished in Italy at the end of the second world war. In contrast to the working class parables of Vittorio De Sica and Roberto Rossellini, his films were cool and stylised, traditionally focusing on the experiences of an alienated bourgeoisie."
A funeral is planned for Thursday.