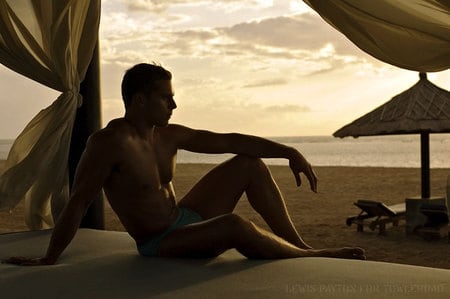 Here's a special treat for you this Tuesday. A preview of the latest DNA magazine, which contains the biggest photo spread in the magazine's history, photographed by our friend Lewis Payton. I think it's some of Lewis' most inspired work to date. Click photos to enlarge.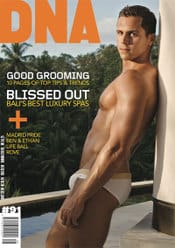 Lewis writes: "This shoot was a fairly massive undertaking in so many ways – weeks of set up and execution, 23 hours flying each way – it was the biggest project I've ever undertaken. It's for DNA's grooming issue, and in addition to the photos, I wrote a six page feature reviewing Bali's Best Luxury Spas. I had to schlep my way through some of the most insane pampering imaginable, every day for two whole weeks, so I could let you know how to tell your sea salt exfoliation from your coconut body scrub. If you've got some $$$ to throw around, I highly recommend a spa break. Those two weeks took about ten years off my life. Post Bali existence has been a total drag. No butlers picking up my shit, no evening cocktails in my private swimming pool, no organic French facials, or Almond Milk and Ginger body splashes. I've tried to recreate the 'spa experience' back home, but my bath taps spit rust-colored waters and the dirt and dust blowing over from the construction site opposite my apartment pretty much clogs my pores as soon as I've stepped out of the shower. I've settled for a $30 mani/pedi at Happy Nails (they validate!) and nightly prayer rituals that Travel & Leisure are about to call with a job…" (more below)
"The model for this shoot is Andre (his website), who actually started as one of my assistants before I suggested a stint in front of the camera. Andre's a triple threat of looks, smarts and charm. Check out his new blog for a dose of all three. He's got a unique writing voice and a great visual eye. I should be feeling threatened by the competition, but he's just too darned sweet to have bumped off! "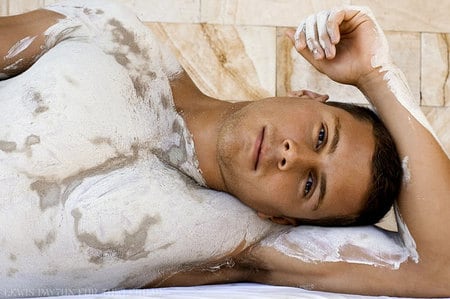 More shots after the jump…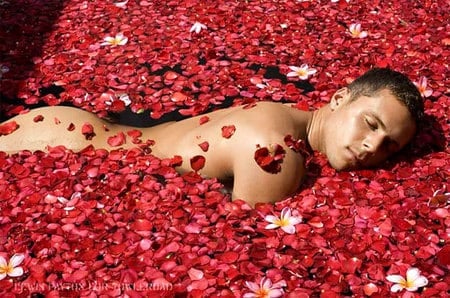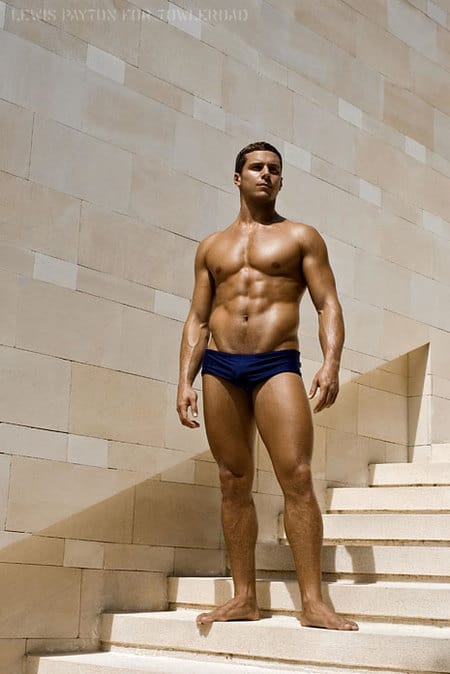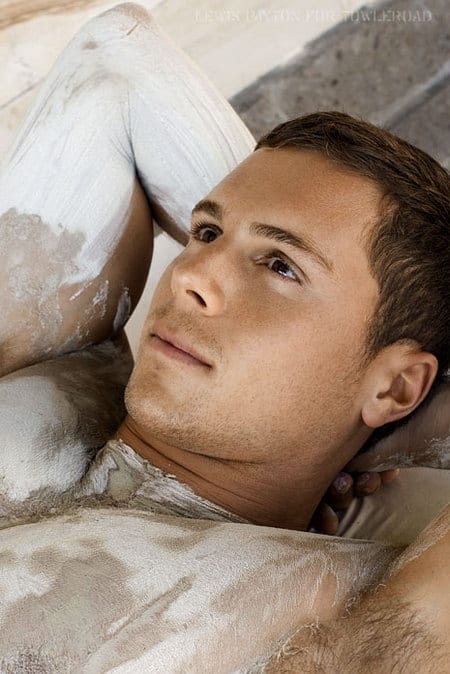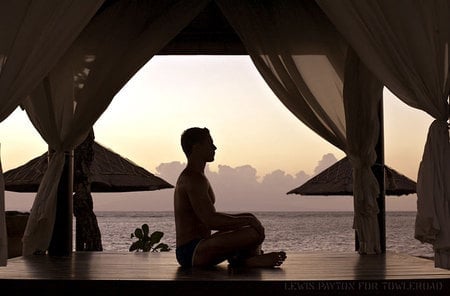 Tune in tomorrow for a few exclusive outtakes…
And thanks Lewis Payton and to DNA magazine, one of Towleroad's longtime advertisers.
Andre Bolourchi [website]
Launchpad [andre's blog]
You may have missed…
Postcard from Bali [tr]
Marco Dapper in the Desert [tr]
Lewis Payton Gifts Us with Todd Sanfield [tr]
Eragon's Ed Speleers Over Hollywood [tr]