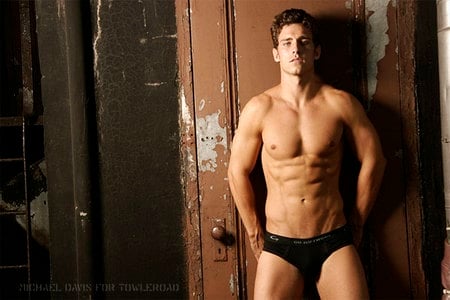 It's time for National Underwear Day again, that special day that celebrates the marketing of cloth that covers your heinie.
In recognition, Towleroad correspondent Michael Davis has sent us an exclusive first look at some images from a national campaign from Go Softwear which will launch this fall. The new images feature Tyler, apparently a newcomer to the modeling biz who has only been working for two weeks with Major Models but has shot for Abercrombie as well as France's Tetu magazine. Judging from these shots, we'd say he has a career in front of him – at least in briefs.
Year after year, more underwear brands are trying to get into the action at Times Square's Military Island, which starts this morning. Will there be a rumble when the Go Softwear models meet the C-IN2 boys? Davis has promised us some photos. Apparently Go Softwear will have a few models participating in today's underwear action in Times Square. No word on whether or not Tyler is one of them.
National Underwear Day [official site]
One more shot after the jump…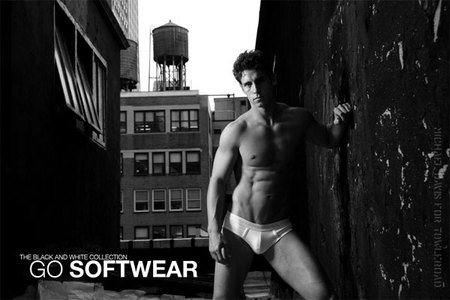 you may have missed…
ALERT: Underwear-clad Hotties in Times Square Today [tr]