Two stories to report from the UK.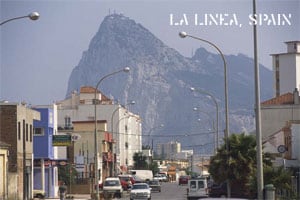 A jury of eleven delivered a guilty verdict in the case of Stuart Martin, 29, a heroin addict who murdered his lover, ex-seaman Francis Ottley with an axe two years ago after having an argument.
The Argus reports: "Ottley, 54, was killed in the mobile home he was travelling around Spain in. The former resident of Dover, Kent, was fulfilling a long held ambition to travel around Europe after coming into nearly £100,000. He had left the UK two years before his death following health problems. Unemployed Martin enlisted the help of another man to dispose of his body on a rubbish dump in the La Linea area before returning to the UK. The body has never been found."
The jury spent seven hours deliberating the case before returning the verdict. Justice Michael Tugendhat sentenced Martin, who had reportedly grown up in foster homes, to life in prison with the possibility of parole in 14 years. Said Tugendhat to Martin: "The circumstances of the murder of Francis Ottley are horrific. He was very vulnerable, travelling alone in Spain in the coach he had converted. Your extremely disadvantaged childhood and upbringing are contributing factors to the way your personality developed."
And Michael Wood, of Uppingham, was sentenced to a year in prison for the continual harassment of pub owner Alan Pickersgill.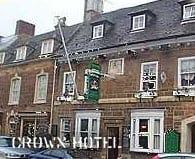 Stamford Today reports: "Michael Wood was originally barred from the Crown Hotel in Uppingham after making a series of 'unpleasant remarks' to licensee Alan Pickersgill. But the 40-year-old refused to accept the ban and returned to the pub, in High Street East, last September, Leicester Crown Court heard. Wood, of Branston Road, Uppingham, angrily branded Mr Pickersgill and his male partner 'poofs' before grabbing Mr Pickersgill around the throat. Alan Murphy, prosecuting, said: 'He called him a 'Yorkshire poof' and said he would 'have him'. The complainant was left somewhat shocked.' Wood, who was ushered out of the pub by staff and customers, was eventually arrested and quizzed about the incident two months later."
Wood later returned to punch Pickersgill in the face a final time.
Said the judge: "We live in a tolerant society and homophobic remarks are totally unacceptable. These two incidents must have been very upsetting. People are entitled to go out for a quiet drink without this sort of thing going on."
Drug addict murdered gay lover in Spain [the argus]
Man jailed for gay attack [stamford today]