A reviewer at 1up.com is among the first to get his hands on one of the most anticipated simulation games in some time — Spore from Maxis designed by Will Wright, who designed SimCity and The Sims. Spore promises to simulate the development of a species with the user guiding its growth from a single-celled organism to a more complex animal. As the animal becomes intelligent, it reproduces, until a society is created, and the game evolves form there. The game has been in development for seven years and is slated for a release next spring.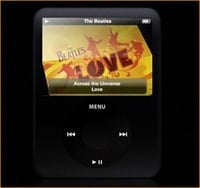 If the rumor mill is to be believed, new iPods are due out next month. Tech sites began circulating photos of fat-looking iPod nanos earlier in the week, which Apple demanded be taken down (usually this action means there's some legitimacy to the shots, otherwise Apple doesn't bother). The shots depict what looks like a set of fat Nanos in pastel colors. Gizmodo created their own mock up, about which they remained unenthused. The new models will likely be flash-based in 8GB and 16GB varieties. Also rumored is a larger iPod "Touch" which will run OSX and have many of the features of the iPhone.

Football fans: Just in time for the beginning of the season, NFL.com has refreshed its online offerings. The site now contains an exclusive NFL video section including a trove of player & game highlights, game previews & more. In the refresh are real-time stats, photos & post game recaps. The site also contains a historical database and free fantasy content. Though I'm not sure that by "fantasy content" they mean shirtless photos of Brady Quinn.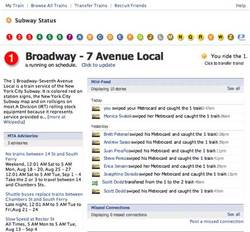 Facebook, quickly becoming the king of all social networking apps, has been flooded with user-made applications. For you New Yorkers, this one could be particularly helpful, especially during those minor storms which flood the subways. It's a Subway Status App: "After installing on your profile, you select the train that you ride. That then becomes your default view. You then automatically see all the other users that also ride that line. If you notice trouble on your ride, you are supposed to go into the app and update it with what you experienced. That information is then available to the rest of the community." Clever.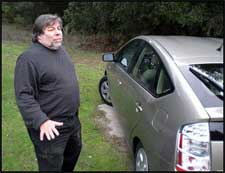 Who says Hybrids can't go fast? Apple co-founder Steve Wozniak was pulled over in his Prius doing 104 mph. Perhaps his new lady friend Kathy Griffin likes her men and her cars fast.

Skype had a major outage last weekend, which they blamed on Windows! According to a message from the company, "On Thursday, 16th August 2007, the Skype peer-to-peer network became unstable and suffered a critical disruption. The disruption was triggered by a massive restart of our users' computers across the globe within a very short timeframe as they re-booted after receiving a routine set of patches through Windows Update. The high number of restarts affected Skype's network resources. This caused a flood of log-in requests, which, combined with the lack of peer-to-peer network resources, prompted a chain reaction that had a critical impact." Skype is reportedly offering users an extension of their subscriptions in exchange for the inconvenience.

Scientists have released the results of a new study on dinosaur speeds: "The University of Manchester palaeontologist worked with a biomechanics expert to calculate the running speeds of five meat-eating dinosaurs. They did this by using a supercomputer to simulate how the dinosaurs moved, based on the bone and muscle structure of each type." Dr Phil Manning calculated, based on the news speed, that T Rex "was certainly capable of running and would have little difficulty in chasing down footballer David Beckham." And we hear he tastes delicious. Check out the groovy animation.

As iPhone buyers began receiving their first bills last month, some were shocked at the amount of trees that had to be killed to produce a single bill. One user dumped a video on YouTube that revealed a bill of nearly 300 pages. AT&T had been itemizing every single data transfer so every time a web session occurred, it was notated. AT&T has begun remedying the situation with text messages to its customers: "AT&T free msg: We are simplifying your paper bill, removing itemized detail. To view all detail go to att.com/mywireless. still need full paper bill? call 611."

A recent study assessed the threat of a strike from a speeding meteor. On April 13, 2029, an asteroid will pass 21,557 miles from Earth, which is closer than the moon and most satellites. It will be visible to the naked eye.


Google Earth has launched Sky, a new feature that allows you to explore the cosmos over the location you are currently viewing on the global map. According to TechCrunch, "Users can zoom in on galaxies hundreds of millions of light years away, explore the constellations and even witness a supernova explosion. The space imagery includes over one million photographs from various sources, including the Sloan Digital Sky Survey, the Palomar Observatory at the California Institute of Technology and the Hubble Telescope."

Advertising has begun to pop up on YouTube: "Google said it had designed the way the adverts work on the video-sharing website to be as unobtrusive and undisruptive as possible. The adverts will begin 15 seconds after a user has started to watch a video, but only on 20% of the screen window. Google said the advert would then disappear within 10 seconds if the user had not clicked to watch it. While YouTube already carries advertising banners, the introduction of video adverts is Google's first big push to increase revenues on the video-sharing website, which it bought for $1.65bn (£831m) last November."
———————————————–
S P O N S O R Note: Coincidentally, we're pleased to welcome Newegg.com as TowleTech's first sponsor, possibly the first online consumer electronics retailer to to directly engage their "customer segment with homosexual tendencies." (Posted by Mike)