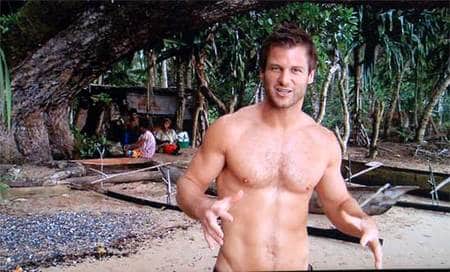 Does it matter that during last week's Shark Tribe show on Discovery, which featured a look at the natives of Papua New Guinea and their shark-calling techniques, we didn't see them succeed in "calling" a shark until the last two minutes of the show?
Not really, because the show featured plenty of eye candy in Rogue Nature host Dave Salmoni. And I'm sorry I didn't catch up to my DVR recording of this to last night, or I would have pointed it out to you before Shark Week was over. Maybe you can catch it on iTunes or a rerun.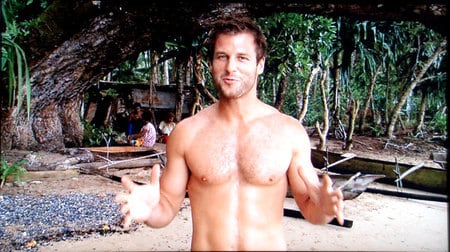 Perhaps at some point, Salmoni, Bear Grylls, Jeff Corwin, and, uh, Steve Backshall can get together for a back-to-nature special.