The Rev. D. James Kennedy, pastor of Coral Ridge Presbyterian Church, which hosted the "Love Won Out" "ex-gay" conference in 2006, has retired.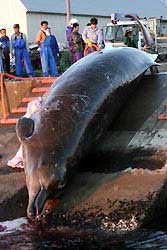 Japanese "eco-tourists" hoping to catch glimpse of majestic whale in its natural habitat instead witness whale's slaughter at the hands of fishermen.

Camilla Parker-Bowles says she won't attend memorial service marking the 10th anniversary of the death of Princess Diana this week.

Keith Olbermann names Mike McConnell, Bill O'Reilly, and Rush Limbaugh the "World's Worst" in network debut.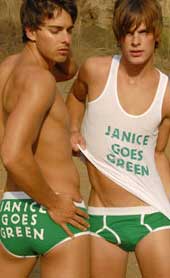 Janice Dickinson's models just can't stop getting naked.

Ron Paul on 'Don't Ask, Don't Tell': "If a heterosexual or homosexual sins, that to me is the category of dealing with their own soul. Since we cannot have only perfect people going in the military I want to separate the two because I don't want to know the heterosexual flaws, nor the homosexual flaws and that's why I got in some trouble with some of the civil libertarians because I don't have any problem with Don't Ask, Don't Tell. Because I don't think that, for the practicality of running a military, I'd just as soon not know every serious thing that any heterosexual or homosexual did, and those flaws have to do with all our flaws because each and everyone one of us has those imperfections."

Gays in Polish media distance themselves from recently-published list of homophobic politicians: "[This] is a private initiative of the authors, reflects private opinions of the authors and their friends, and by no means represents an opinion of sexual minorities' organisations or gay people in general. We do not accept placing names of politicians known for their actions for rights of sexual minorities close to those whose homophobia is apparent."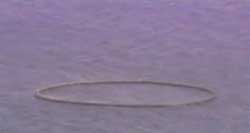 Great White Shark under observation in pen off coast of Malibu.

Whistleblowers on contractor fraud in Iraq face stiff penalties: "If you do it, you will be destroyed."

Florida Rep. Bob Allen to appear in court today on blowjob charges: "Judge Oscar Hotusing will decide whether the evidence presented in the case constitutes a crime. Police say in a Titusville park restroom July 11, Allen agreed to pay $20 to perform oral sex on an undercover officer, a charge the seven-year lawmaker has vehemently denied. Whether Allen testifies in the 2:30 p.m. hearing depends on what the state attorney's office presents, said Greg Eisenmenger, one of his attorneys."

Reggae Carifest goes on despite protests from GLAAD.