Miss Teen South Carolina says she "misunderstood" and "drew a blank" when asked about Americans and geography at the recent Miss Teen USA pageant. To say the least.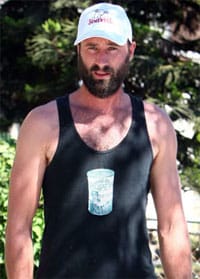 Luke Wilson: bear?

New Jersey church advertises "Help for the Homosexual".

Gay penguin book And Tango Makes Three tops annual list of most "challenged" books: "The ALA defines a 'challenge' as a 'formal, written complaint filed with a library or school requesting that materials be removed because of content or appropriateness.' For every challenge listed, about four to five go unreported, according to the library association. Krug said 30 books were actually banned last year. 'Books aren't banned nearly as much now as they used to be, because communities are much more active in fighting that,' Krug said about the bans, which can lead to books being removed from both school and public libraries."

New York magazine hunts for Matt Drudge: "Who is the man behind the Website? The more power Drudge has attained, the more reclusive he has become. Drudge seems to despise his own fame with a Kurt Cobain–like intensity. On radio he speaks of himself as a nobody and has referred to his fans as "psychic vampires." He has utterly compartmentalized his life, separating the personal and the public. Acquaintances describe very brief, formal encounters, and even friends of Drudge's, if there is such a category, generally communicate with him by IM. He's said by some to be gay, but he has thrown water on these speculations."

Luke Skywalker's lightsaber to take trip into space.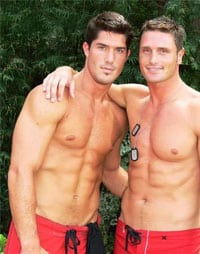 Reichen and Ryan in Red.

Injured Iraq War vet discharged under "Don't Ask, Don't Tell": Miller, an Iraq war vet, was injured during a parachute jump in Iraq when his chute got cut away and his reserve chute didn't fully open. He fell 900 feet – and walked away – but later learned torn the meniscus in his left knee and damaged his right ankle. The military, however, didn't dismiss Miller because of his injury. They dismissed him because he is gay. 'In Miller's case, he said he was in a known gay bar minding his own business when a male soldier made him a sexual proposition, which he rejected,' The Record reports. 'The rejected soldier reported Miller to a superior, and Miller was subsequently called in. He didn't lie. He admitted he was gay.' In short, Miller became the latest victim of a law that has become known within the armed forces as a most effective weapon of vengeance."

Lance Bass and New York magazine at odds.

Owen Wilson's suicide attempt confirmed.