As signs began to appear that Mayor Jim Naugle's disparaging remarks about gay people were having an effect on the city's tourism, the Greater Fort Lauderdale Convention & Visitors Bureau, with whom Naugle met last week, decided to strip him of his seat on the group's board, the Sun-Sentinel reports.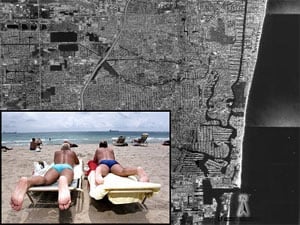 According to the group, "A gay-oriented convention that was to draw 200 attendees this fall is on hold. A group that plans black family reunions has voiced concern about whether the mayor was sending a message of intolerance. Bookings of college and high-school sporting events is also down compared to last year."
Naugle met with the board last week and they pleaded with him to end his hateful campaign. Said executive director Nikki Grossman: "The damage has been done to the destination. We need to get back to work fixing it. The rhetoric needs to stop and the anger, the mischaracterizations and the hurtful mean-spirited rhetoric has to stop."
Said County Commissioner Stacy Ritter following Naugle's ousting: "I had hoped that this would die on its own, but Mayor Naugle continues to push his own agenda and that is having an increasing impact on our community. He has continued to escalate his rhetoric, and we cannot be silent."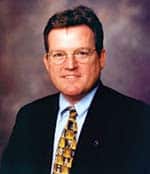 Naugle responded to the board's actions: "Sometimes the easiest thing to do when you don't want to hear something is to shoot the messenger, but that doesn't mean that there is not a problem out there that needs to be addressed."
In July, Naugle proposed installing a timed, $250,000 robotic toilet in Fort Lauderdale public restrooms. Naugle, who claims he uses the word "homosexuals" to describe gay men rather than "gay" because gay people "are unhappy," has said that an added plus to having the toilets is that they would keep gay people from using the facilities.
The Sun-Sentinel adds: "In additon to the comments on public sex, Naugle has described gays as unhappy, contended the gay Stonewall Library should not be housed in a city building because its collection contains pornography and questioned whether the county should market itself to gay tourists because of the high rate of HIV infection in the area. His comments have been reported across the nation."
How ironic that the only folks who seem to be going after gay sex in public restrooms are closeted politicians with anti-gay agendas.
Anti-gay remarks cost Naugle his seat on tourism board [sun-sentinel]
Mayor Naugle thrown off Broward tourism board [miami herald]
Naugle Stripped Of Tourism Post [cbs4]
Flush Naugle [official site]
Recently…
Defiant Ft. Lauderdale Mayor Will Risk Tourism for Anti-gay Views [tr]