IMPORTED: Ten years ago, in that hazy period pre-Britney, Swedish teenager Robyn scored two major American hits with "Do You Know (What It Takes)" and "Show Me Love."
After several record label growing pains, Robyn makes a gallant return this week as her self-released electro single, "With Every Heartbeat," has topped the U.K. chart.

Though only available on import, "With Every Heartbeat" is downloadable from 7 Digital.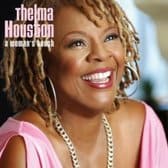 TODAY'S NEW RELEASES: Country singer Lori McKenna's Unglamorous, produced by Tim McGraw and Byron Gallimore.
Alt rock act Eisley's Combinations.
Disco legend Thelma Houston's covers album, A Woman's Touch.
DJ Paul Van Dyk's In Between, featuring guests David Byrne, Wayne Jackson and Jessica Sutta of Pussycat Dolls.
The High School Musical 2 soundtrack. You now have three days to cram the lyrics into your memory before the Disney Channel movie airs Friday night.
Junior Senior's Hey Hey My Yo Yo. The half-gay (Senior) and half-straight (Junior) duo from Denmark sees a U.S. release of their sophomore album, which has been available internationally for two years.
Inching closer to adding The Beatles repertoire to iTunes, the online store adds John Lennon's back catalog today.