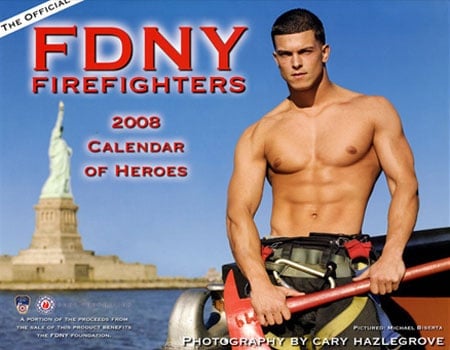 After numerous websites published the report of NYC firefighting calendar coverboy Michael Biserta's appearance in a "Guys Gone Wild" video showing off his own firehose, Fire Commissioner Nicholas Scoppetta announced that from now on New York City firefighters would be prohibited from posing in the beefcake calendar.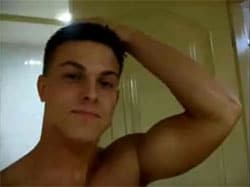 The calendar, published by the FDNY Fire Foundation, raises money for FDNY equipment and training. The 2008 issue will be its last.
Said the foundation's executive director Jean O'Shea: "We are in agreement with the decision. We're disappointed, but the department's reputation is more important than raising money."
The FDNY was taken by surprise with the news of their firefighter's extracurricular talents. Biserta reportedly joined the FDNY in April 2006, after the "Guys Gone Wild" video was filmed, and will not be disciplined for appearing in it.
You may have missed…
NYC Firefighter Cover Model Michael Biserta: Insert Hose Joke Here [tr]