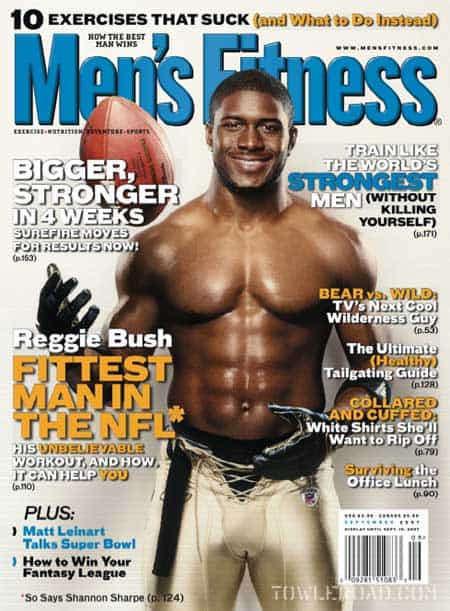 UPDATE: Men's Fitness has supplied us with the real Reggie Bush cover.
We apologize for the fun poked at their draft copy (after the jump), thank them for reading Towleroad, and ask them to please continue the hotness!
Reggie Bush shows he's still in fine shape on the September issue of Men's Fitness.
What's not in fine shape, however, is the state of the magazine's editorial team.
The top coverline teases "10 Excercises that Suck" (sic). Apparently one involves copyediting.
You may have missed…
Reggie Bush and David Beckham: Futbol Meets Football [tr]
Sportrait: Reggie Bush [tr]