Rupert Everett shocks British morning talk show with comment about gay sex in the back row of a theater.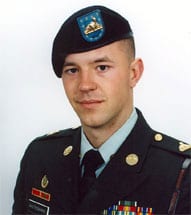 Army policeman says he is being targeted because the military perceives he is gay: "The charges alleged that Mastromarino sexually harassed other male soldiers in his unit with unwanted touching and verbal comments. He was ultimately convicted of three counts of simple assault. The military court's ruling, however, has yet to be approved by the regiment's commanding general, and Mastromarino has appealed the decision…In addition, according to sworn testimony during the trial, two prosecution witnesses said that they did not consider the physical contact between themselves and Mastromarino to be an assault, although the command chose to bring those charges forward against him. 'You are supposed to have some kind of credible evidence,' Mastromarino said. 'That leads me to believe that they were on some kind of agenda.'"

Tim McGraw fan steals ring off the country heartthrob's hand – video.

New trailer for the upcoming Jake Gyllenhaal/Reese Witherspoon/Meryl Streep drama Rendition is released.

Charles Simic is named 15th Poet Laureate of the United States: "The Pulitzer Prize-winning poet succeeds Donald Hall and joins a list of distinguished poets who have served in the position, including Ted Kooser, Louise Gluck, Billy Collins, Stanley Kunitz, Robert Pinsky, Robert Hass, Rita Dove and Robert Penn Warren."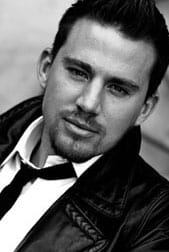 Vanity Fair gives it up for young Hollywood hunks Channing Tatum, Henry Cavill, Shia LeBoeuf, and Zac Efron.

Dianne Feinstein breaks with Democrats, votes to confirm judge in Mississippi who believes children should be taken from gay parents.

Ring the alarm: Paula Abdul's bird's nest is done.

California Supreme Court asked to consider case regarding a physician who refused treatment to a lesbian based on his religious views: "The dispute arose in 2000 after San Diego-area doctors Christine Brody and Douglas Fenton refused to artificially inseminate Benitez, a lesbian who lives with her partner, Joanne Clark, in Oceanside, north of San Diego. By that time, Benitez had been a patient at the clinic for 11 months and been taking fertility drugs prescribed by Brody. The clinic was the only facility covered by Benitez' health insurance plan. 'I was very distraught,' Benitez says. 'I was very confused. I couldn't even bear to think that possibly I was never going to be able to have children.' In 2001, Benitez sued the doctors, claiming that they violated California's anti-discrimination laws that protect gays and lesbians."