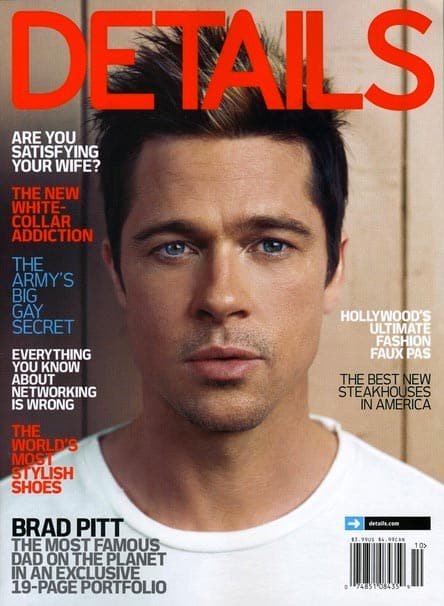 Brad Pitt has been making the rounds at the Venice Film Festival, where he is promoting his new film, with the long title The Assassination of Jesse James by the Coward Robert Ford.
After being attacked by a woman who attempted to throw her arms around the actor, and booed by the paparazzi for refusing to remove his sunglasses, Pitt was not thrown at all when a reporter asked him if the new film was simply a thinly-veiled gay drama about the relationship between two men.
Said Pitt: "If that's what works for you, it's absolutely fine. You can interpret it as you will, but it's actually much more complex. I do love a gay story though. This is a very complex and complicated film that isn't part of the current zeitgeist of film-making. It's more a throwback to some of the great films of the 1970s."
Pitt's assurance and comfort with gay issues has surfaced before. In the September 2006 issue of Esquire, he expressed support for same-sex marriage, saying "Angie and I will consider tying the knot when everyone else in the country who wants to be married is legally able."
Pitt appears in the October issue of Details magazine in an extensive photoshoot by Steven Klein (which can be seen at Just Jared). Film Experience Blog has their review of the movie straight from Venice.
More Brad Pitt
In Case You Hadn't Seen Enough Brad Pitt [tr]
Brad "Don't Forget I'm a Sex Symbol" Pitt in Interview [tr]
Brad Pitt: Wearer of Many Hats [tr]
Brad Pitt's Blue Wet Dream [tr]
Brad Pitt and His Hungry Bottom [tr]
Check out the movie poster for The Assassination of Jesse James by the Coward Robert Ford, which also features Casey Affleck, after the jump.