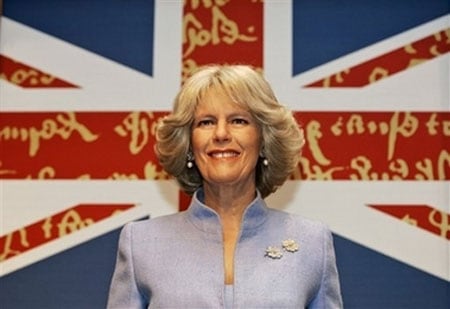 Two years after she married Prince Charles, Camilla Parker-Bowles has finally been accepted into the Royal Family…at Madame Tussaud's wax museum in London. The cream suede LK Bennett shoes and a Philip Treacy clutch bag were donated by Camilla herself, and she picked her own peepers from a "tray of eyes" the sculptor showed to her.
Unfortunately, she's missing one of her signature gigantic hats.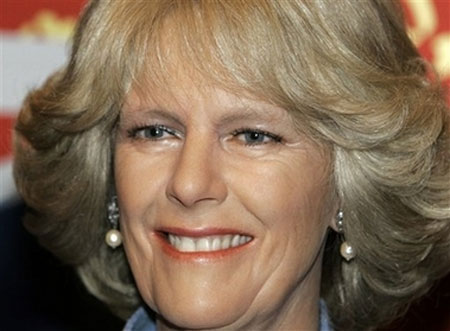 The Royal Family, however, still keeps their distance, as you can see. So does the Princess (not pictured) who dubbed her "the Rottweiler," according to the AFP: "Looking on from 4.5 metres away is the waxwork of Diana, who blamed Camilla for contributing to the breakup of her marriage to Charles."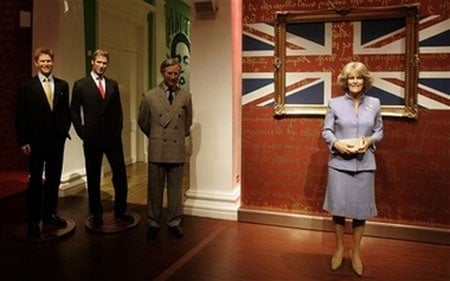 According to the AFP, "The London museum admitted that it was only now exhibiting a likeness of Camilla, who married her longtime lover Charles on April 9, 2005, because the British public had finally warmed to her."
They better not warm to her too much or she may melt.