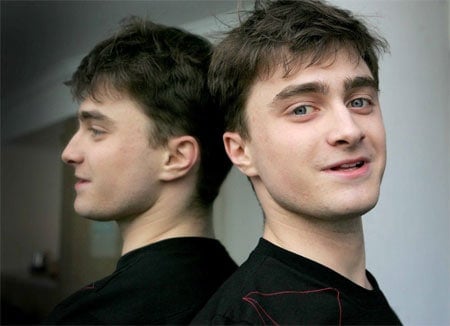 At a recent press junket in New York for his film December Boys, actor Daniel Radcliffe was asked if he'd ever consider playing a gay character:
Press: "Daniel, the parts that you've played so far, outside of the Harry Potter universe, what kind of sexuality in some aspect your characters are discovering their sensuality. I'm curious if you've ever considered playing a gay character from the aspect of being an actor."
Daniel: "I'd never play a gay character just for the sake of playing a gay character. If the script was good, and it was a good gay character then, I'm 18, and so the parts I'm going to be getting will be open for around that age range. And around that age range is when people are exploring sexuality, so those are the parts I think I will be involved in."
Radcliffe will be headed to Broadway to reprise his role in Equus in Spring 2008. Below, a recent appearance on Ellen in which he demonstrates he has a talented tongue.
(via DanielRadcliffe.com)