Gerald J. Di Chiara, the defense lawyer for accused killer Anthony Fortunato, attempted to introduce evidence at the trial yesterday as "evidence of his state of mind to prove that [Fortunato] was capable of strange behavior," according to the New York Times.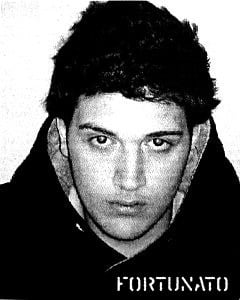 Di Chiara hoped to introduce computer screen names as well as evidence of a suicide attempt by Fortunato to show that the plot to rob Michael Sandy (who, of course, was eventually killed in the botched attempt) "was part of a confused effort to experiment with homosexuality."
Judge Konviser-Levine, who allowed the screen names but said the suicide attempt evidence was not relevant, expressed doubt as to how Fortunato's being gay was a factor in the Sandy attack.
Said the judge: "I'm still curious as to the relevance of your client's sexuality."
Said Di Chiara: "If he happens to be gay, I think it's more likely that he's not targeting gay people."
If the judge is smart she'll realize the defense is invalid, as many closeted people tend to target gay people specifically because it's a projection of the discomfort they feel with their own sexuality.
Di Chiara had introduced the gay bombshell at trial on Monday, outing Fortunato to a courtroom and, apparently, his own parents: "This man has been tortured by a secret that he has carried for a long time. His secret is coming out in this courtroom and his family is listening to it. The stakes in this case are too high for him to keep this a secret any longer."
Sexuality as Defense Puzzles Judge [nyt]
Recently
Michael Sandy Trial Shocker: Killer Says He Too is Gay [tr]