Page Six reports this morning that Danny Fields, former manager for such acts as The Ramones and Iggy Pop, has responded to an item published in OUT magazine about his experiences in the 70's by slapping the publication with a $100 million lawsuit.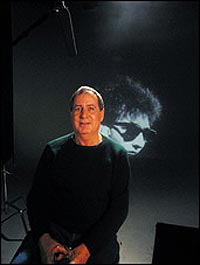 The item in question appeared in an October 2006 Michael Musto-penned sidebar called They Say If You Remember the '70s, Then You Weren't There.
Field was quoted in the piece saying, "The '70s was sure a lot of fun, but I was sure a lot of young. Boy, if you didn't get laid, then it was your own fault. I don't remember ever being inhibited by saying 'I'm the manager of the band. If you want to meet them, come to my hotel room and sleep with me, and I'll introduce you to them in the morning.'"
Now Fields claims that the item affects his future ability to get work because it portrays him as a pedophile. Fields told Page Six, "I never said [what was in the item]. The implication is while my bands were playing, I was trawling the audience for kids . . . like I used the performances as an excuse to cruise and pick up underage teens. The quotes are also so ungrammatical. I would never even talk like that. I have advanced degrees in English literature . . . They gay-bashed me."
Fields claims OUT can't find the tape of the original interview and offered him the settlement of a "few thousand dollars and the chance to defend myself in the magazine in 75 words."
Aaron Hicklin, OUT's editor, couldn't comment to the Post for legal reasons. Fields wants $365K in damages and $100 million in punitive damages.
Hicklin told TOWLEROAD this morning: "There is absolutely no reason why I would make up such a quote, but this case is being handled by our lawyers through the appropriate channels. I'd rather not get into a game of name-calling in the press."
UPDATE: Queerty notes that Fields, who has stated his pleasure at screwing certain busboys in the past, has his work cut out for him.