Study: Lack of sleep doubles heart disease death risk.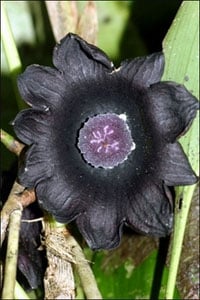 Flower power: cache of new species discovered in "Green Corridor" of Vietnam. "Scientists have discovered 11 new species of plants and animals in Vietnam, including a snake, two butterflies and five orchid varieties, the Worldwide Fund for Nature (WWF) said Wednesday."

Protest turns violent as Buddhist monks take to the streets in Burma.

Bravo's Andy Cohen checks in with porn legend Ryan Idol, who is about to take the stage as a bathhouse patron in Terrence McNally's The Ritz on Broadway: "I'm focusing on my career right now. I'm 41 and I have that deep desire to have genuine affections for people, whether male or female. Love has different degrees, from genuine affection to the unattainable thing we aspire to of absolute love. It doesn't come often but if you don't have other elements in your life in place you can't have love, so that's why I am focusing on my career. Don't go looking for it, I always say, it will find you when you least expect it."

Fury at Colorado State University over F**k Bush editorial.

Bloc Party frontman Kele Okereke says the band's next record will be more introspective: "I think with this third record, its very much going to be a record about interior spaces. If 'Weekend In the City' was me complaining about going out and getting f***ed up, I think this is going to be a very intimate record about staying in and discovering aspects of yourself. And not in a grown-up, Coldplay/Snow Patrol way. "[It's to be about] human relationships, on a real kind of primal level. What it means to feel desire and what it means to actually feel close to someone, or what it feels to feel lament — the passing of closeness between people. It's very much going to be a record about internal relationships."

Swastika discovered in New Jersey cornfield: "Investigators found that the most recent swastika appeared to have been hand-cut and covered an area of several acres. 'This should be in the past, and we should have learned from our mistakes, and to bring up something that brings back such awful memories, I think, is disgusting,' said Joe Pica, whose property is one of many that border the fields."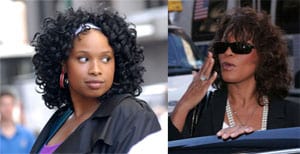 The big H's take the Big Apple: Jennifer Hudson arrives on set for Sex and the City movie. Whitney Houston hails a comeback…

Kevin Spacey meets with Venezuelan President Hugo Chavez: "Neither Spacey…nor Chavez spoke to the press after the nearly three-hour encounter in the presidential palace in Caracas. They shook hands warmly on the red carpet as Spacey left after a dinner with Chavez…Chavez has said Venezuela hopes to produce its own films as an alternative to the "cultural imperialism" of Hollywood. Yet, Chavez speaks highly of some Hollywood films. He has also hosted recent visits by stars including Sean Penn and Danny Glover." (video)

New York City comptroller William Thompson tests the gay waters at mayoral fundraiser.

Janet Reno executive producer on three-disc anthology of music hailing America's history.