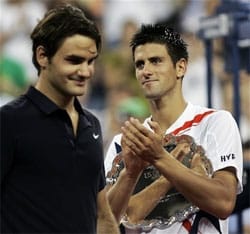 Here's to the runner-up of the U.S. Open.
Novak Djokovic was close so many times to breaking points against the robot from Nike that it was a bit heartbreaking to see the Serb, in his first grand slam final, choke in the clutch time and time again.
But Djokovic is the next big thing in tennis, and the most entertaining athlete the sport has seen in years, and showed that talent off earlier in the weekend with a courtside performance of his imitations of Nadal and Maria Sharapova.
Good on Federer for making history with a 4th consecutive U.S. Open win and a 12th Grand Slam trophy, but last night we were rooting for the underdog.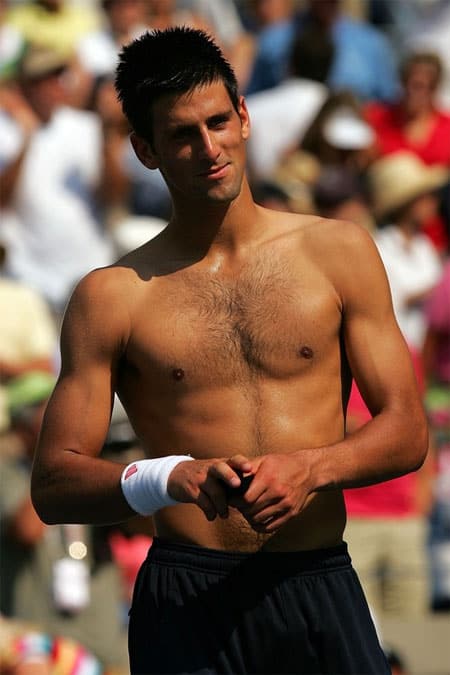 Here is Djokovic's hilarious post-game performance at the U.S. open and a longer, extended mix shot previously from inside the locker room.
And finally, a last favorite, after the jump…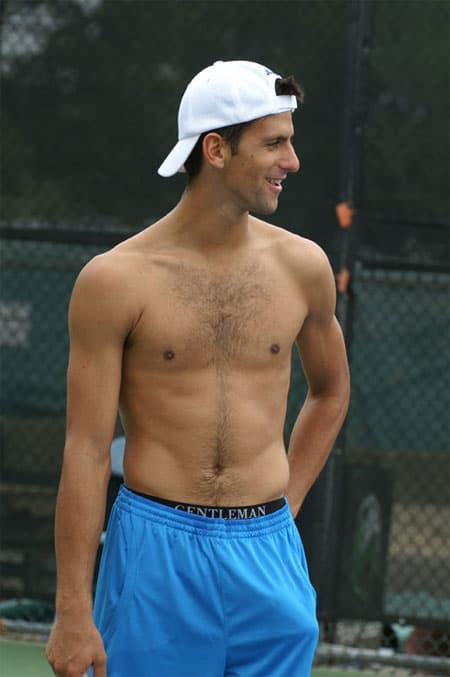 You may have missed…
Sportrait: Jon Jansen and Casey Rabach [tr]
Sportrait: Brazilian Water Polo Team [tr]
Sportrait: Robinho [tr]
Sportrait: Patrick Kerney [tr]
Sportrait: Andy Roddick [tr]