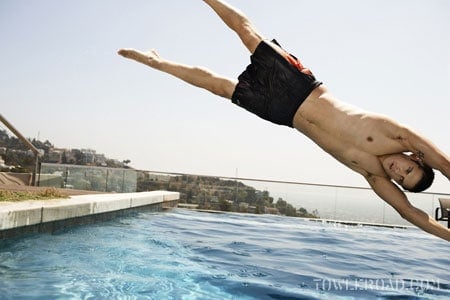 Ready for the new season of Heroes?
Since we're on a magazine roll today (must be that post Labor Day push), here are a couple shots of Milo Ventimiglia from the new issue of Men's Fitness.
He tells the mag: "Right after I got back from shooting Rocky [in December 2005], I looked in the mirror and said, 'OK, I'm not a teenager anymore.' I still looked young but I didn't have a baby face. It was kind of a critical point, careerwise, where I needed to start going for the roles that were older. So I tried to get my physique to match and become more of a man."
He may have put on some muscle, but it doesn't appear that baby face is gone quite yet.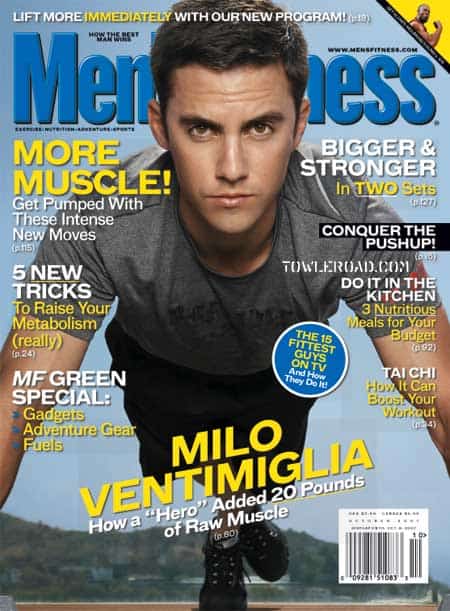 Recently
Milo Ventimiglia Flaunts It [tr]
Milo Ventimiglia, Once More with Feeling [tr]