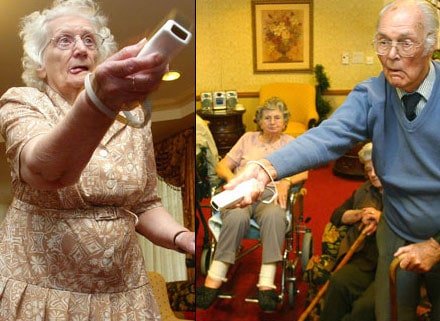 Please welcome Jon Barrett, who is penning the TowleTech column this week here on Towleroad!

Forget about arts and crafts. Bingo be damned. Nintendo's Wii is becoming a hit with the senior set. Similar to a report in The New York Times earlier this year, the UK's Sun says residents of the Sunrise retirement home in Birmingham, England can't let go of their Wiimotes. In fact, they're staying up way into the early evening hours battling each other in tennis, boxing, and bowling. Reports the Sun: "Barrie Edgar, 88, one of the home's residents, said, 'It's great fun. We've only had it a few days, but we can't put it down.' Mr. Edgar then glanced at Tilda Montgomery, another Sunrise Home occupant, and exclaimed, 'Prepare to be owned, you old bird.'"
(via Engadget)

Can you hear me now? Scientists in India report that long-term use of mobile phones could result in hearing loss. Dr. Naresh K. Panda and his research team found that people who had talked on cell phones for more than four years and those who talked more than an hour daily were more likely to have high-frequency hearing loss, making it difficult to hear consonants such as s, f, t, and z.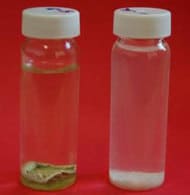 Good news for sidewalks and shoe-wearers everywhere, scientists say they have developed a gum formula, called Rev7, that prevents the gum from sticking to dry surfaces. Reports NewScientist: "In preliminary trials, developers chewed the gum— which comes in both mint and lemon flavors—for 20 minutes and then stuck it onto paving slabs. Two days later, they found that rain had washed away the gum, but the cuds of traditional chewing gum they had placed as controls remained stuck to the surface."

Attracting attention at last week's NextFest '07 was the Cell Phone Disco by InformationLab. It was basically a wall covered in LEDs that turn on in the presence of the electromagnetic interference that comes from a cellphone (the same thing that makes your iPod speaker dock freak out right before you receive a call). So when people waved their phone in front of the wall, they witnessed a disco of lights. Watch it here.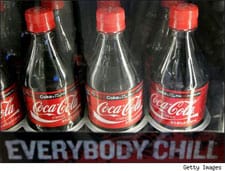 Like your drink cold? Coca-Cola has developed a new technology it plans to pack into its soft-drink bottles. Opening the bottle will trigger a mechanism inside that will create ice made out of the drink itself. It's set to be tested in Sprite—in a drink called Sprite 'Super Chilled'—next year.

Yahoo Mash, a new social network site, began an invitation-only preview Friday. Invitee Saul Hansell of The New York Times says Mash is an "homage to Facebook, but it adds one significant new wrinkle: Users can edit each other's profiles, redecorating, changing information, and adding features. Think the Wikipedia version of a social network."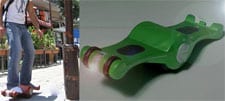 It's only a student concept now, but iSlide already shows the promise of being featured in gay porn. I can picture the clip now: A pair of "straight" iSliders spend an afternoon jumping curbs (or whatever iSliders do), take their shirts off to wipe the sweat off their brows, and then…oh, this is supposed to be about the board. Part skateboard, part Segway, it "utilizes a hydrogen fuel cell and onboard gyroscope to attain speeds of around 15 kph" and is "controlled by leaning forward (to accelerate) and backward (to slow down)."

Apple likely will be raking in the cash with its new Nano. As Business Week reports, the parts inside the 4 gigabyte model, which sells for $149, only cost Apple $58.85. And for the 8GB version, which sells for $199, the parts cost Apple $82.85. The figures represent Apple's largest profit margin for the entire iPod line.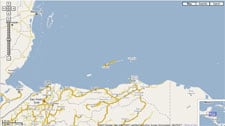 Google Maps has added coverage for 54 more countries, more than doubling its coverage in Latin America and tripling it in Asia. Users might be disappointed that the new maps are limited to highways and other major roads, but word is that it's just the beginning.

If you're spending too much time on the phone working your way through those automated phone systems, check out GetHuman. The site lists the fastest and simplest ways to bypass the automated choices and get to a live operator. As Cool Hunting reports: "You may have seen Gethuman around the Internet already, but we thought such a valuable resource bears repeating. Especially because it puts many companies on notice by encouraging users of the site to rank individual telephone customer service. This interactive feature helps bring accountability to call centers and empower the consumer."
S P O N S O R …
Newegg.com is the sponsor of the Towletech. In case you didn't know, Newegg is a well-regarded online retailer of all kinds of consumer electronics. (Mike)
Advertise here with ModurbanMedia > Select.