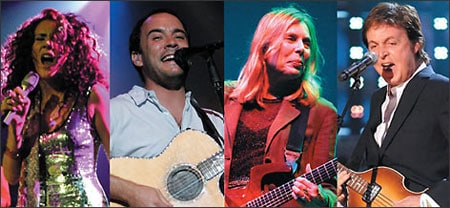 Please welcome Jon Barrett, who is penning the TowleTech column this week here on Towleroad!

Coffee, tea, and tunes. Starting October 2 and lasting for 37 days, Starbucks will give away iTunes music downloads with orders. The free downloads, which include music by Bob Dylan, Joni Mitchell, and Paul McCartney, are part of a promotion to kick off the company's partnership with Apple. As the Seattle Post-Intelligencer reports: "Starbucks will pick an artist each day and provide its customers with a complimentary download card that can be redeemed through the end of the year at the iTunes store. Some of the other artists are Joss Stone, Dave Matthews, Bebel Gilberto, Annie Lennox, and Keith Urban."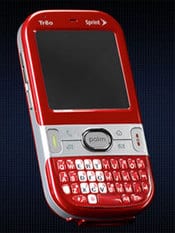 For any iPhone-phobes out there, Palm on Thursday introduced Centro, the company's first non-Treo smartphone. Centro, which will be available from Sprint in mid-October for $99.99 after rebates, measures 4.2 inches long by 2.1 inches wide and 0.7 inch deep and weighs 4.2 ounces. It has a full QWERTY keyboard, supports most email programs, and comes with Yahoo, AIM, and Windows Live IM clients. Cnet's Bonnie Cha writes: "It's a nice compromise between a regular cell phone and business-centric smartphones… However, the design doesn't do much for me. It lacks the flash and 'wow' factor of a device from HTC or Nokia, and in the hand it feels, well, a bit cheap."

Don't come crying to Apple if your unlocked iPhone hits the skids. The company announced that hacked phones are not covered by warranty.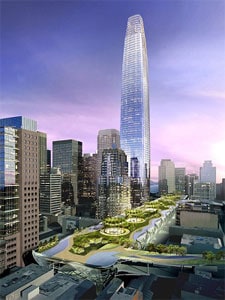 The results are in! Plans for a 1,200-foot tall Transportation Transit Center were approved by San Francisco city officials last week. It's scheduled to be complete in 2014. As designed by Pelli Clark Pelli Architects and Hines, the obelisk-like tower will be the tallest in the city and will be topped by an elevated public park the size of five football fields. In August, we showed you the various designs vying to be chosen.

Amazon's new music service to give iTunes a rhythmic run for its money. On Tuesday Amazon.com announced that it would offer 2.3 million songs from 180,000 artists for download. The songs, most priced 89 cents to 99 cents, will be sold without copy protection.

A too-cool flipbook advertisement from subway sandwich company Erbert & Gerbert. I could have used a closer-look at the shirtless guy at the end of the how-to video, though.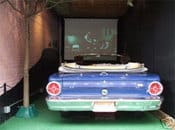 Here's a sweet way to catch a flick: GrandOpening, a retail concept in Manhattan's Lower East Side, which actually welcomes a new store in its space every few months, is now featuring DRV-IN. It's a drive-in movie for one car, and they provide the car. Scheduled screenings sold out fast—at $75 a pop. But now a few are up auction at eBay. (Thanks Eric!)

iRobot, maker of the Roomba vacuum and Scooba floor mop, came out with two new consumer robots Thursday. Looj cleans your rain gutters and ConnectR—the cooler of the two—will provide you remote audio and visual access to your home.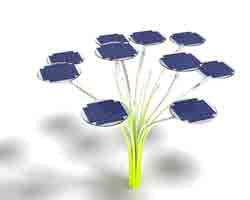 Designer Ross Lovegrove is planting "solar trees" outside the Museum for Angewandte Kunst in Vienna. The solar-powered street lighting, which has been engineered by Artemide with the help of Sharp Solar, will be unveiled October 8 during Vienna Design Week.

Microsoft says its launch of Halo 3 for Xbox 360 on Tuesday was the "biggest day in U.S. entertainment history." Wired reports: "In its first 24 hours, Halo 3 racked up $170 million in sales in the United States. This put it ahead of the 24-hour revenues of both the Spider-Man 3 film and Harry Potter and the Deathly Hallows book release."