Anthony Fortunato, on trial in the Michael Sandy case, had his covert sex life put on display before the courtroom as the defense called three witnesses intended to solidify its argument that Fortunato is gay and therefore could not have committed a hate crime.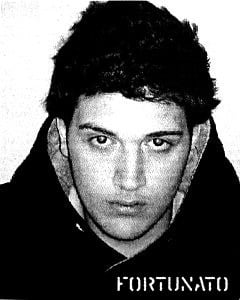 Two of the three witnesses testified that not only did they meet Fortunato on the internet for sex dates, but that Fortunato showed up at their door wearing women's lingerie.
One witness, Henry Rudolph, testified: "To my shock he was wearing ladies' undergarments, he had a bra, if I remember correctly, and a G-string."
Another witness "said Fortunato showed up on his doorstep last year wearing panties and a bra" according to the New York Daily News.
Fortunato himself took the stand as well.
The New York Times reports: "When Mr. Di Chiara asked him his sexual orientation, he responded, 'I don't know." Asked what he meant, he said: "I could be homosexual. A homosexual. Bisexual.'…Mr. Fortunato testified that since age 13, he had hidden homosexual impulses and eventually encounters from his friends. Luring Mr. Sandy, he said, was intended to gauge their opinions of homosexuality. 'I might someday be able to reveal to a heterosexual group of friends that I was gay,' Mr. Fortunato said, adding, 'I was living two complete double lives.' To his friends that night, he said, he explained his knowledge of gay Web sites by saying he had used them to meet gay men and steal from them. But what, his lawyer asked, did he plan to do when Mr. Sandy arrived that night? 'To get high,' Mr. Fortunato said. He paused, then added: 'With him.'"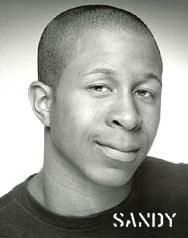 According to Gay City News, "He first started feeling attracted to men when he was 13 and masturbated with a male friend. At 15 or 16 he began exploring gay chatrooms and having cyber sex and phone sex with men. He was looking for 'somebody that would be discreet that wouldn't share any of the friends that I had.'"
It has been nearly a year since Fortunato, John Fox, Ilya Shurov, and Gary Timmins lured Sandy via an internet chat room to a parking lot on the Belt Parkway where he was robbed, and, following a scuffle, forced into oncoming traffic. He was then hit by a car and sustained injuries that would keep him in a coma until his family later made the choice to remove him from life support. Sandy died October 13.
The courtroom also heard the 911 calls made the night of Sandy's death: "'I'm on the Belt Parkway on Long Island,' said one caller, Susan Vaillant, who testified for the prosecution. 'There's boys fighting on the highway. This kid just got hit by a car and they're leaving him there.' Another caller, who was not identified, said she saw two white kids attacking a black kid on the parkway. 'One of the kids pushed him into the left lane,' she said. 'The white kid pushed the black kid down towards the left lane.'"
Sandy's parents reportedly wept silently as the calls were played.
Murder Defendant Speaks of His Hidden Double Life [nyt]
'I was leading double lives,' says Brooklyn slay suspect [ny daily news]
A Sandy Defendant Testifies, Says He's Had Gay Sex [gay city news]
For all our Michael Sandy coverage, click here.