It's happening everywhere!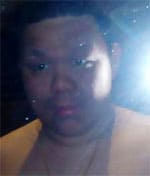 Australia's Family First Party dumped its candidate Andrew Quah for the western Sydney seat of Reid after nude photos of Quah showed up on gay porn websites: "Mr Quah, 21, has also admitted to looking at porn websites in the past two weeks, which made his position untenable given his party's strong commitment to protect children by making porn harder to access on the internet. Mr Quah told the Herald yesterday he thought it was possible that he had posed for the compromising photographs. 'I might have been drunk off my face or my political enemies might have drugged me…But that's not my penis. Look, maybe somebody photoshopped it, and put another one on the photo. I can tell you, it's not me. I know these things. But really, I can't remember … All I know, I have been humiliated.'"
Australian blogs published the photos, branding Quah "Australia's Smallest Loser".
Meet Family First's member for nowhere [the age]