John Fox, one of four defendants accused in the October 2006 death of Michael Sandy, was convicted of manslaughter and attempted robbery as a hate crime on Friday. He was acquitted of the charge of murder. Sentencing is set for October 24.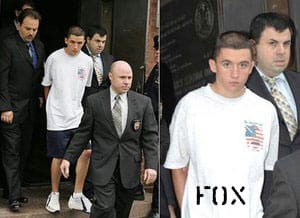 Fox and three others lured Michael Sandy via an internet chat room to a beach near Brooklyn's Belt Parkway, where a botched robbery led to the victim being forced into traffic where he was hit by a car. Sandy fell into a coma and later died of his injuries.
Fox's father John, who was a high-ranking battalion chief in the New York Fire Department honored as a hero for saving a fellow rescue worker in the dangerous smoking pit at the bombed World Trade Center parking garage in 1993, spoke to the press after the conviction.
Said the elder Fox: "He didn't murder anybody. If I could arrange for their son to be alive and me to be dead, I'd do so."
Fox Sr. had reportedly expressed the sentiment to Sandy's parents in the courtroom earlier, in addition to making a special request: "'I'm very, very sorry,' he said, resting a hand on Denise Sandy's shoulder and adding that he would trade his life for her son's. 'My son is not a bad kid. I would appreciate it if you could ask the judge for mercy for my son.'"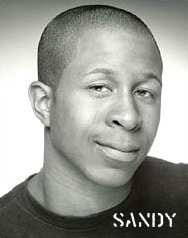 The jury foreman talked to media outside the courtroom as well, the NYT reports: "Outside the courthouse yesterday, the jury foreman, Jason Linetsky, 29, said the hate crime charges were the source of some debate. 'We needed clarification of: how much do we bring of our own personal feelings?' Mr. Linetsky said. On a more basic level, the jury's verdict included apparent contradictions, endorsing the elements of causing a death in the course of a robbery but rejecting the felony murder charges. Asked about that, Mr. Linetsky posed his own question: 'Were we about to send somebody to life when he wasn't the direct cause of it?' Without the element of a hate crime, manslaughter is a Class C nonviolent felony carrying a minimum penalty of 1 to 3 years and a maximum of 5 to 15. As a hate crime, the charge is a Class B violent felony carrying a sentence of 5 to 15 years, according to the district attorney's office."
The paper adds: "The Brooklyn district attorney, Charles J. Hynes, made no comment on the jury's application of the hate crime law, but Christine C. Quinn, the first openly lesbian City Council speaker, said, 'Today a Brooklyn jury sent a powerful message that hate crimes of any stripe have no place here in New York City.'"
A second jury is considering the case of Anthony Fortunato. They are still deliberating.
Conviction in Death of Gay Man in Traffic [nyt]
Cohort faces 25 years in case of gay man hit by car in Brooklyn [nydn]
Brooklyn Man Convicted of Gay Attack [ap]