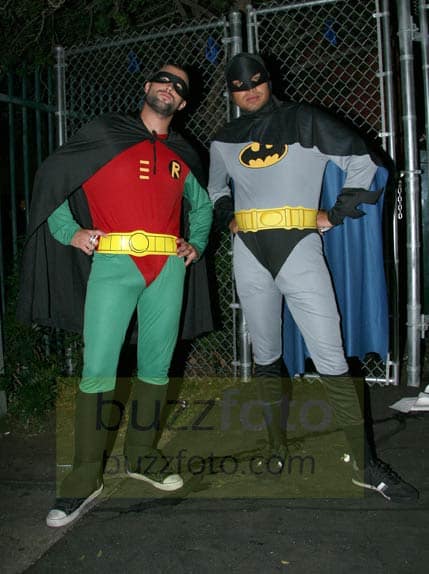 The Hills actor and model Brody Jenner was captured by Buzz Foto displaying what Robin's got in his utility belt for a Halloween party at Opera. His faithful sidekick Batman is friend Frankie Delgado.
In other Halloweenie News, a former Chicago Bull was spotted out doing what he does best:
>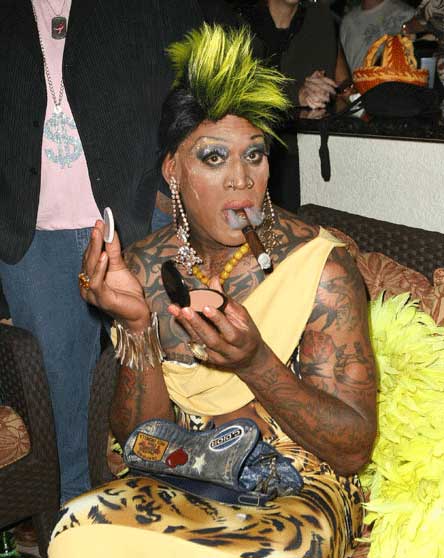 It's the dragalicious Dennis Rodman.