FEMA official resigns over fake press conference, lands "amazing" job to head public affairs at the Office of the Director of National Intelligence.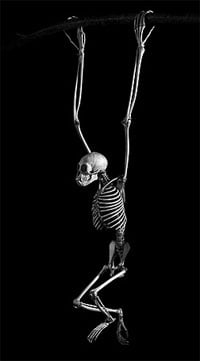 Photographer Patrick Gries looks at the beauty of bones in Paris exhibit.

Daniel Craig returning for four more Bond films.

Brightening comet thrills astronomers.

Hundreds turn out for first gay pride festival in Galveson, Texas: "While some in the area had voiced concerns about lewd behavior at such an event, those booths offered only such things as crafts and information on civil rights and spirituality. Harbor Metropolitan Community Church had one of the booths, where church volunteers offered literature on acceptance and love for all. The Rev. Pat Farnin said her congregation on the island was growing, and she anticipated the festival would do likewise, should it become an annual tradition."

Celebs hit Wiltern Theater in L.A. for Matthew Shepard Honors.

back same-sex marriage. The Christian Democrats are the only holdouts.

Virginia State GOP and Republican State Senator James J. "Jay" O'Brien Jr. send out homophobic flyer warning of Democratic opponent's platform: "George Barker wants to take time away from core academic subjects like math, science, and reading to teach children to accept the Gay, Lesbian, Bisexual, and Transgender Lifestyle (GLBT)."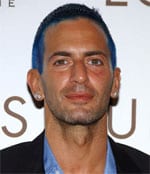 Marc Jacobs goes blueberry for Halloween.

40 minutes with Tori Amos.

Historic gay rights meeting held in Uganda. Pastor: "Never before has there been such a far reaching well organised and professional gay public debate in this country."

Introducing the new gay stereotype.

Kentucky court rules that high school student can "pursue nominal damages" from his school district over anti-harassment training given to students: "The U.S. 6th Circuit Court of Appeals ruled 2-1 that the Boyd County school district's policy provided a 'chill' on student Timothy Allen Morrison's ability to profess his Christian beliefs and opposition to homosexuality. The ruling sends the case back to U.S. District Judge David Bunning for a hearing on damages. Judge Karen Nelson Moore, joined by Judge John R. Adams, wrote that the allegation of a policy stifling free speech is enough to allow Morrison to seek damages. To make his case, the judges said, Morrison must show that the policy would 'deter a person of ordinary firmness' from exercising free speech rights. Joel Oster, an attorney for the Alliance Defense Fund, a Scottsdale, Ariz., Christian law group that represented Morrison, said the ruling has left him 'ecstatic.'…'It's everything we could have hoped for,' Oster said. 'This vindicates our client's constitutional rights.'"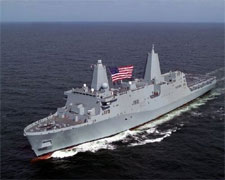 Meet the recycled World Trade Center. (warning: site NSFW)

Journal of Urban Health STUDY: 1 in 3 gay men report being abused in a relationship. "The study is published in the most recent edition of the Journal of Urban Health. McKirnan and graduate student Eric Houston studied surveys filled out by 817 men through the Howard Brown Health Center, which primarily serves the gay, lesbian, bisexual and transgender community from its North Side (Chicago) location. More than 32 percent of the men reported experiencing verbal, physical or sexual abuse in an intimate relationship. Just under 20 percent said they were physically or sexually abused. As with women, poorly educated and low-income men were more likely to be victims. However, minorities did not show higher rates of abuse."

More hearings held on New Jersey civil unions. Verdict: they're falling short.