Queer Eye's Jai Rodriguez is set to make an appearance on Dr 90210 (now starring Big Brother's "Dr. Will" Kirby) this Thursday.
He's reportedly going to ask Dr. Will for cosmetic enhancement because he wants lips like Mario Lopez.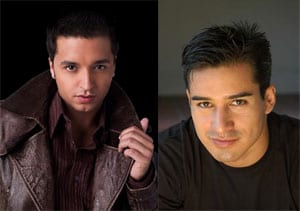 Buddy TV writes: "One would hope that anyone who shares a network with the oddly charming but oddly puffy-lipped Jeff Lewis from Flipping Out would be cautious with any kind of lip enhancement. But if Lopez lips are what Jai wants, surely no one will begrudge him the chance to do a little self-makeover. This won't be Jai's only encounter with plastic surgery-related TV over the next few months. His other endeavor, however, won't be reality. As we've reported, he will also be appearing on the FX series Nip/Tuck as 'Chaz, an LA fashionista with a dirty little secret.' Maybe his own surgery was research for the character."
I know a lot of people who wouldn't mind Mario Lopez' lips on their face, or anywhere else for that matter.
UPDATE: Well, apparently (as one of our commenters has noted) the episode has aired at least once already. And here's the clip!
And be sure not to miss…
Mario Lopez: It's Time for His Season Premiere [tr]