Maryland House Speaker Michael E. Busch says he believes in civil unions: "I think people should have the same rights as far as probate is concerned, as far as health care is considered, as far as visitation and all those things."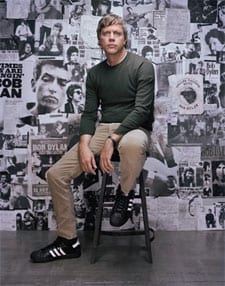 The New York Times looks at Todd Haynes' Bob Dylan film I'm Not There: "Todd Haynes's Dylan film isn't about Dylan. That's what's going to be so difficult for people to understand. That's what's going to make "I'm Not There" so trying for the really diehard Dylanists. That's what might upset the non-Dylanists, who may find it hard to figure out why he bothered to make it at all. And that's why it took Haynes so long to get it made. Haynes was trying to make a Dylan film that is, instead, what Dylan is all about, as he sees it, which is changing, transforming, killing off one Dylan and moving to the next, shedding his artistic skin to stay alive. The twist is that to not be about Dylan can also be said to be true to the subject Dylan."

Al Gore frontrunner for Nobel Peace Prize "in a controversial move that could place saving the planet above saving people from war and conflict."

An animated study of the melting of the Arctic ice pack.

Ugly Betty's subversive flamboyance.

Alabama minister dies during autoerotic undertaking. Gary Aldridge "was found hogtied and wearing two complete wet suits, including a face mask, diving gloves and slippers, rubberized underwear, and a head mask." There was also another detail that the Montogomery Advertiser failed to mention in their story on the late pastor.

J Lo is assembling a lovely collection of body tents but still hasn't announced that she's pregnant.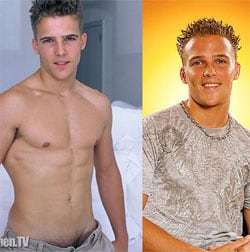 I Love New York 2 contestant "Unsure" is sure of one thing: he enjoys showing his naughty bits off to the gays.

"Wide stance" enters the lexicon.

The Daily Show's Samantha Bee: "It's been months since the Minneapolis High Court found Larry Craig gay. Now that his petition of 'not gay' has been thrown out, it's official: Larry Craig is gay in the eyes of the law."

Gawker heads inside NYC's "Slingback" party.

Lesbian who was thrown out of New York restaurant women's room by bouncer because she looked like a man, files civil rights lawsuit: "He began pounding on the stall door saying someone had complained that there was a man inside the women's bathroom, that I had to leave the bathroom and the restaurant. Inside the stall door, I could see him. That horrified me, and it made me feel extremely uncomfortable. I said to him, 'I'm a female, and I'm supposed to be in here.' After I came out of the bathroom stall, I attempted to show him my ID to show him that I was in the right place, and he just refused to look at my identification. His exact words were, 'Your ID is neither here nor there.'"