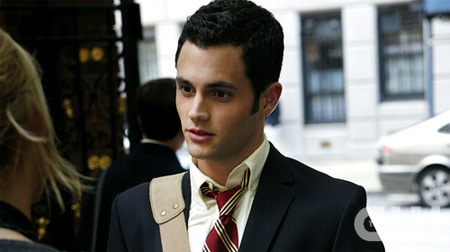 E! Online interviews Penn Badgley about his role on Gossip Girl, the CW's new drama about privileged high school students in New York City, and offers some thoughts on the potential for his character. Gossip Girl is loosely based on a series of teen novels by Cecily von Ziegesar.
E!: In the books, Dan has a bi-curious element, no? He has questioned his sexuality.
Badgley: "Yeah, I think he's straight-up gay in the books. But I don't think network TV really has the balls to make one of their [teenage] series regulars gay. Let's say the show builds up to become a big hit, then I think they'd maybe explore it in year three or four. It would be an interesting thing to do. It could bring in a whole different demographic."
Actually, I think the demographic is ready, given drooling on gay message boards over the handsome male lead. And if Badgley isn't eye candy enough for you, there's a slew of other prettyboys, including…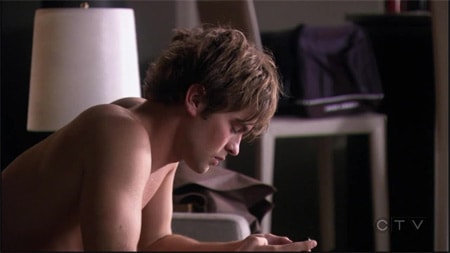 …the Ian Somerhalder-esque Chace Crawford, who in real life has lately taken to "canoodling" with American Idol winner Carrie Underwood.