PlanetOut Inc. announced Thursday that Atlantis Events, known for its gay and lesbian cruise and vacation package business, would be acquiring RSVP vacations, formerly a competitor.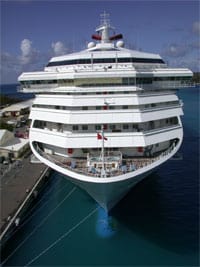 Said Rich Campbell, chief executive officer of Atlantis: "We're thrilled to bring Atlantis and RSVP together into the same family for the first time. The two companies are stronger together than they are apart, and taken together demonstrate the strength and vitality of the gay travel market."
Karen Magee, CEO of PlanetOut, said the move would help PlanetOut focus on its core media brands: "We are extremely pleased that RSVP will become part of the Atlantis family. Atlantis plans to preserve RSVP's distinct brand, enabling Atlantis to expand the audience it serves by taking advantage of RSVP's unique positioning within the LGBT community. We believe this combination also will be a real positive for RSVP's customers and business partners. It really is a perfect match and we're looking forward to expanding and extending our marketing relationship with Atlantis."
Atlantis noted that the acquisition would not affect those currently booked on RSVP cruises, nor its scheduled itinerary. The deal is expected to close during the final week of October.