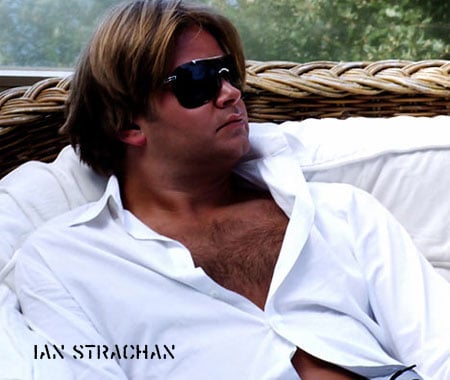 British author Michael Davies has FOX News in hot water after he named a member of the royal family (not, apparently, a "senior" member) thought to be at the center of an extortion attempt on the royal family by 30-year-old socialite Ian Strachan (above) and 40-year-old Sean McGuigan. The two men are in jail after demanding £50,000 ($100,000) from the royal family to stop the release of a sex tape which allegedly shows a male member of the royals discussing performing an oral sex act on them. The video, shot on a mobile phone, also allegedly shows them discussing cocaine use.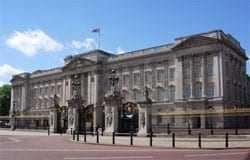 It has taken six weeks for the plot to hit the media.
According to the conservative tabloid Daily Mail: "Media outlets printing or broadcasting in Britain all face prosecution for breaching a court order which makes it an offence to identify the victim in any way. Naming any of the witnesses, including the aide who claims to have engaged in a gay sex act with the royal, is also banned, to maintain the royal's anonymity."
They add: "So who are this pair who have burst into such astonishing prominence? Ian Strachan has been frequently heard to claim at London clubs and parties that he knows Princes William and Harry – neither of whom is the subject of the alleged blackmail. 'I'm sure his claims that he knows them are complete nonsense,' says one London friend. Strachan, who the friend says is bisexual and posts his details on a gay website, arrived – apparently with his mother – in London several years ago from his native Aberdeen, where he had attended the Grammar School and considered studying law. Always a flamboyant figure, he instantly made inroads into a somewhat different, and better connected social set from the one in which he was brought up."
Meanwhile, another conservative British tab, The Sun reports that the Royal involved may soon go public. The Queen is reportedly "fond of her relative" and plans to stand by him. The two accused are set to appear at the Old Bailey in December.
Alleged blackmailers of royal named [guardian]
British journalist reveals royal name in 'blackmail' plot on U.S. news show [daily mail]