A genetic analysis of stored blood samples has led scientists to conclude that the AIDS Virus was carried to Haiti from Africa in 1966, and then to America in 1969, most likely by a single infected person.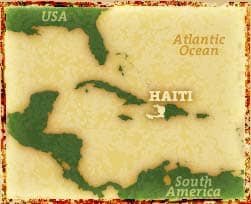 University of Arizona evolutionary biologist Michael Worobey told Reuters: "That one infection would have become two, and then it doubles again and the two becomes four. So you have a period — probably a fair number of years — where you're dealing with probably fewer than a hundred people who are infected. And then, as with epidemic expansion, at some point the hundred becomes 200, you start getting into thousands, tens of thousands. And then quite rapidly you can be up into the hundreds of thousands of infections that were probably already there before AIDS was recognized in the early 1980s."
The scientists studied samples from five early Haitian immigrants and international data on 117 early AIDS patients to make their determination.
Reuters reports: "The researchers virtually ruled out the possibility that HIV had come directly to the United States from Africa, setting a 99.8 percent probability that Haiti was the steppingstone…Studies suggest the virus first entered the human population in about 1930 in central Africa, probably when people slaughtered infected chimpanzees for meat. AIDS has killed more than 25 million people and about 40 million others are infected with HIV."